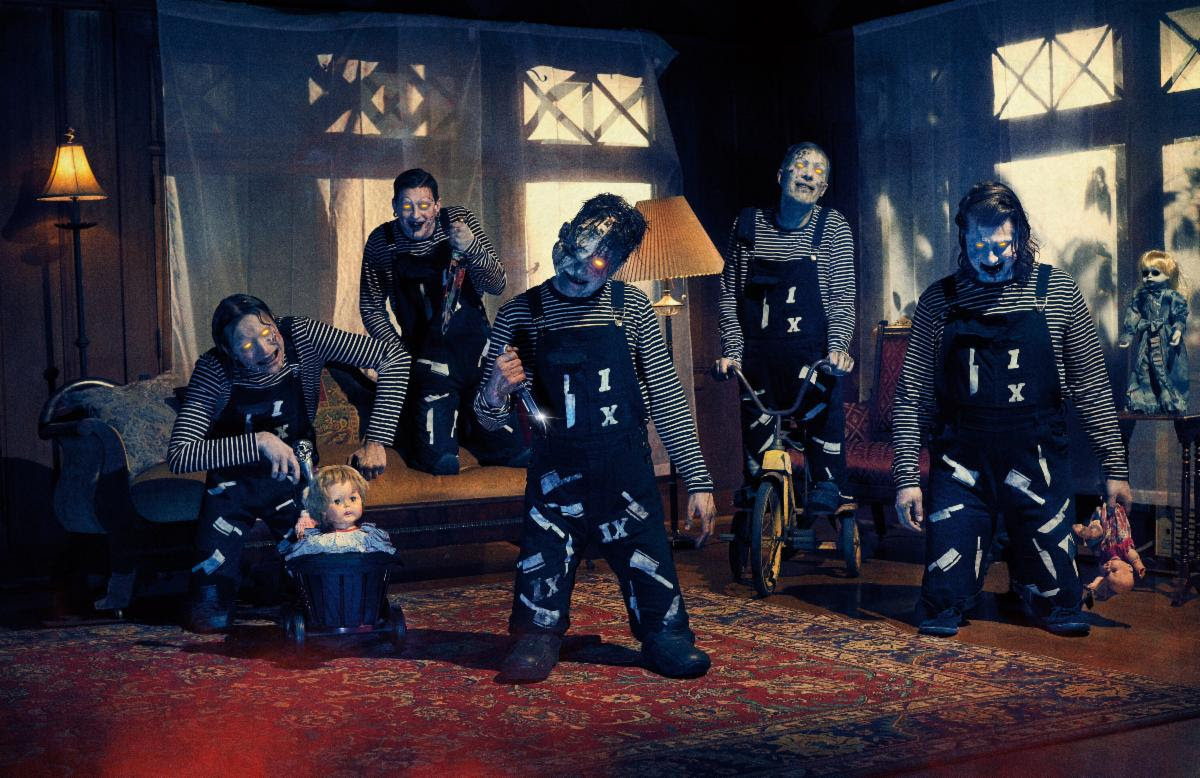 ICE NINE KILLS
Slashercore Icons Drop Official Music Video For New Child's Play Inspired Single
"ASSAULT & BATTERIES"
MONDAY, AUGUST 9TH, 2021 – Slashercore outfit, Ice Nine Kills have continued the roll out of their highly anticipated new album 'The Silver Scream 2: Welcome To Horrorwood' (out October 15th via Fearless Records) today with the release of brand new track and official music video for "Assault & Batteries". The new track is inspired by the Child's Play movie franchise that spawned the iconic, psychotic killer Nice Guy doll, Chucky. Stream the track 
here.
Ice Nine Kills frontman and driving creative force, Spencer Charnas shares
"It was only one month ago that we painted the walls of Wall Street red with the release of "Hip To Be Scared." Now, we proudly present, "Assault & Batteries, a brutal ode to an iconic two-foot tall demonic doll."
The band also released their latest Nightmare On The Ninth merch capsule in conjunction with the new track/video. All items are available for a limited time 
here
.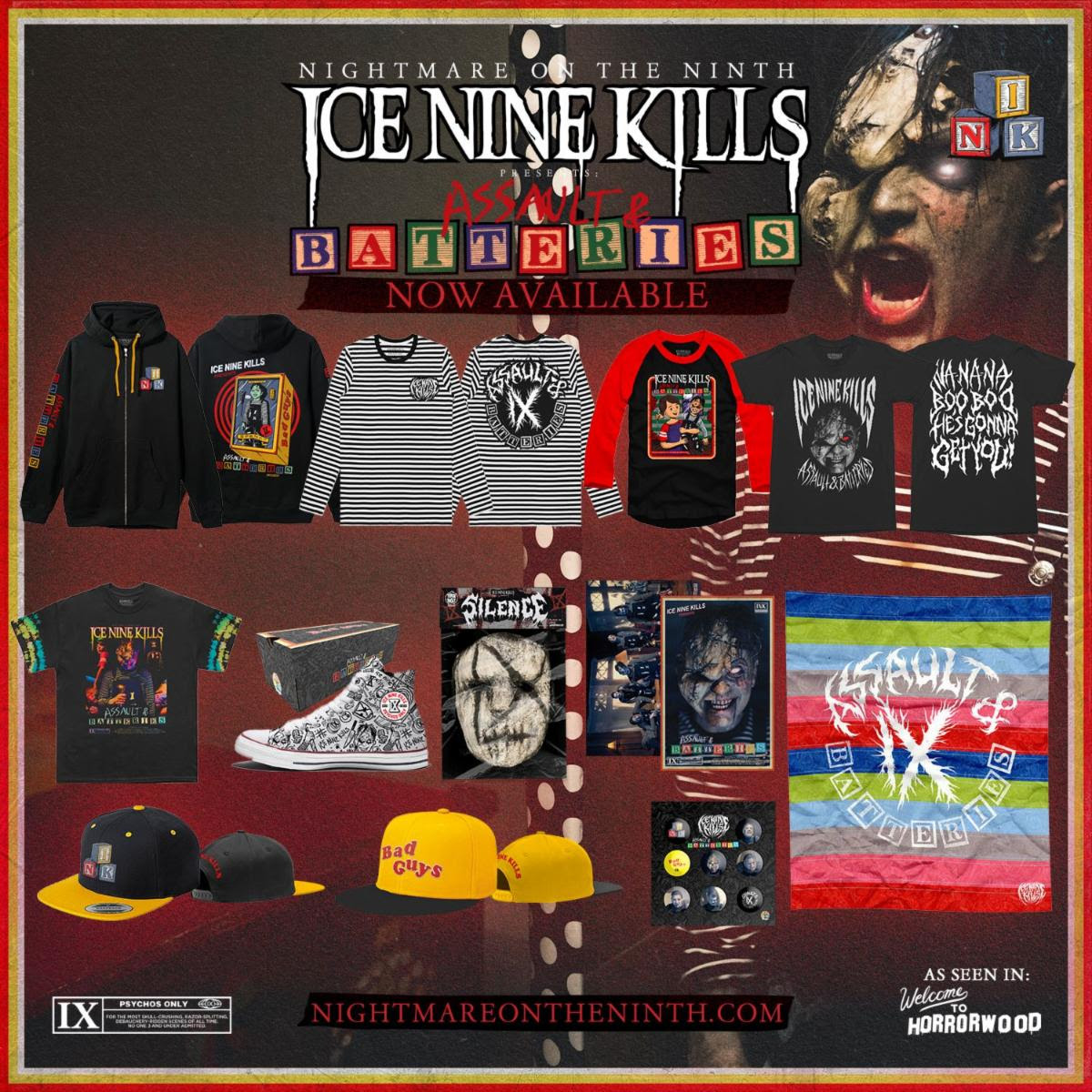 Ice Nine Kills Are
Spencer Charnas – Vocals
Ricky Armellino – Guitar
Dan Sugarman – Guitar
Joe Occhiuti – Bass
Patrick Galante – Drums
Find Ice Nine Kills Online