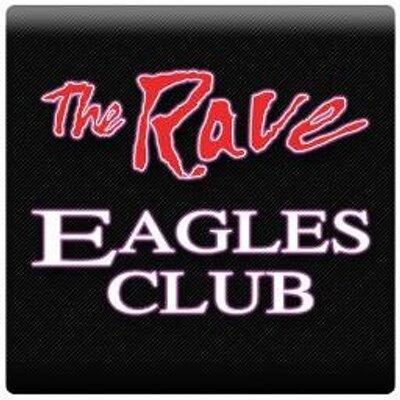 The Rave is a premiere multi-level, multi-venue, entertainment complex conveniently located off highway 94 in Milwaukee, Wisconsin hosting hundreds of concerts each year. The Rave/Eagles Club houses seven venues (The Eagles Ballroom, The Rave, The Eagles Ballroom Club Stage, The Eagles Penthouse Lounge, The Eagles Hall, The Rave Bar, and The Rave Craft Beer Lounge) ranging in capacity from 400 to 4000 people.
The Rave/Eagles Club is highlighted by the spectacular Eagles Ballroom featuring an elegant 25,000 square foot dance floor and a stunning balcony that circles the ballroom. From the elegant domed ceiling to the eagle sculptures and intricate trim on the pillars, a concert at the Eagles Ballroom is a truly spectacular experience.  Over the past decades, The Rave/Eagles Club has hosted some of the biggest names in rock, pop, electronic, and alternative music as well as many up and coming acts and regional bands from Wisconsin, Illinois and surrounding areas.

Address:  2401 West Wisconsin Avenue - Milwaukee, Wisconsin 53233

Phone:  (414) 342-7283

Website:  www.TheRave.com

  
www.Facebook.com/TheRave


Upcoming Concerts & Tickets:  www.TheRave.com/Concert_Tickets

Hours:  The Rave box office is open 10am to 6pm Monday thru Friday and 1pm on Saturday and Sunday if there is a show. The box office remains open until 10pm on show nights.