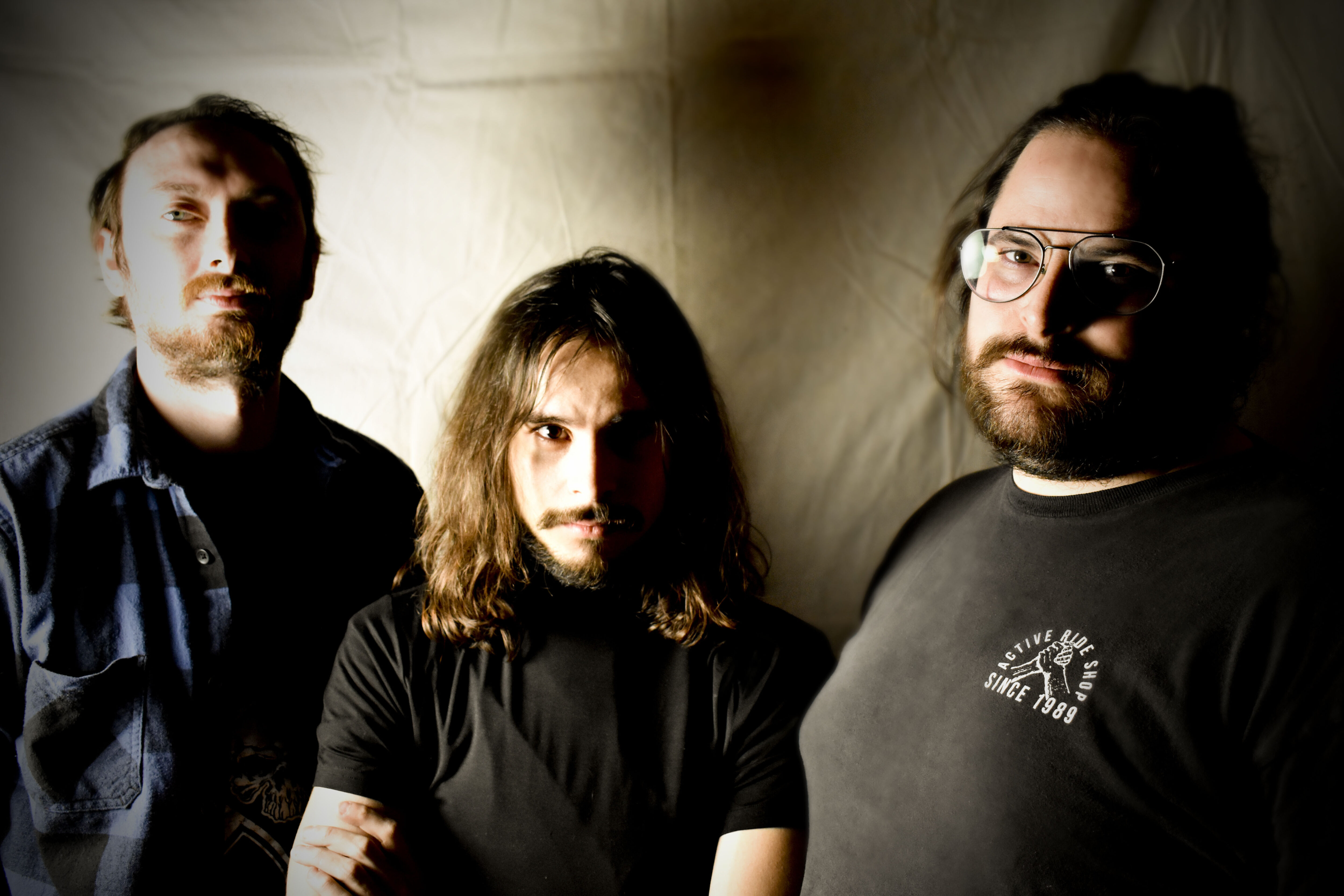 SOLAR HAZE Premiere
"The Solar Age" Video on
The Obelisk
New EP 'The Solar Age' out July 16, 2021 on Metal Assault Records.
Pre-Orders available now
LA's heavy rocking stoner metal trio SOLAR HAZE have unveiled their brand new single "The Solar Age" from their EP of the same name. This instantly addictive hit of delicious, heavy riffs and earth shaking groove comes accompanied with a hilarious cinematic story of a curse that just won't quit.
Watch the video for "The Solar Age" premiering exclusively via The Obelisk: https://theobelisk.net/obelisk/2021/06/18/solar-haze-the-solar-age-vid-premiere
SOLAR HAZE issued the following comment on their new offering: "We're excited to release our first music video to coincide with the pre-order launch of our upcoming EP, The Solar Age. First impressions are everything and we couldn't be happier with how this video captures the spirit and energy of Solar Haze. This video channels the perfect blend of Iron Maiden / Red Fang with some Evil-Dead-inspired horror, ultimately creating an experience that blends heavy riffs with heavier humor. Thank you for checking out our music and we look forward to playing this song live!"
Slated for official release on July 16, 2021, The Solar Age EP is the awaited follow up to 2019's eponymous full length debut, both of which were produced by Eddie Vasquez (of San Diego based band Tzimani).
Pre-Orders for The Solar Age EP are available now at https://solarhaze.bandcamp.com.
Choose from limited merchandise bundles including The Solar Age EP release on digipack CD and digital download with the 2019 S/T vinyl, the "Space Gods" or "Ancient Dust" t-shirts and the S/T album for the first time ever on CD.