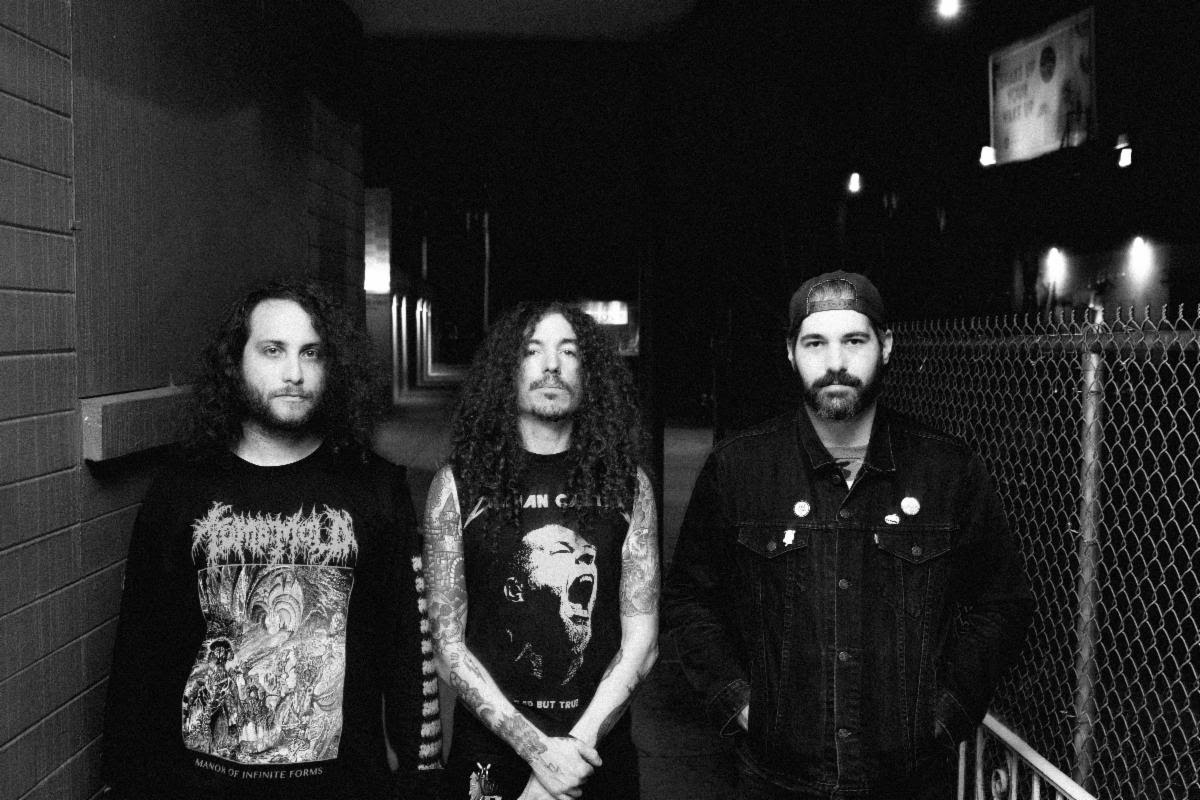 GILLIAN CARTER RELEASE NEW SONG "DROWNING IN POISON (LOOKING FOR AN ESCAPE)"
SALVATION THROUGH MISERY ARRIVES ON OCT. 7 VIA SKELETAL LIGHTNING
PRE-ORDERS: http://found.ee/salvation-through-misery
"The Florida band have become one of the most consistently great screamo bands … pure fury. So much modern screamo goes in a post-rock direction, but this is punk as f–k." – Brooklyn Vegan
Gillian Carter offer a second preview of their forthcoming album,Salvation Through Misery (Oct. 7, Skeletal Lightning), with today's release of "Drowning In Poison (Looking For An Escape)" (https://youtu.be/p0PF8htpfSs).
"The title references a bad wasp infestation in my backyard," singer and multi-instrumentalist Logan Rivera reveals. "They came back no matter what I did. One day, I squirted spry on the nest and watched them suffocate and fall. It got existential, because I didn't want to do it, but it was a problem. I related it to how people coped with depression during the pandemic with drugs, food, or alcohol."
The group previously released the song "The Pain of Being Awake" (https://youtu.be/5IKfgdN_9o4), a track Stereogum described as "… a grimy, lurching beast of a track — one that sounds both scrappy and epic at the same time. Parts of it are fast enough to blur, and other parts build towers out of riffs. It's a short song, less than two and a half minutes, but it feels like part of something vast."
On the album itself, which Logan produced, he adds: "It's the most technical we've gone. I made a conscious effort not to think too much. With the way life was affecting me, it made sense to play heavier, so it's the heaviest and angriest we've ever been."
Gillian Carter's most recent full-length album, 2018's This Earth Shaped Tomb, was described by Stereogum as "a dramatic, chaotic pileup of strained, passionate howls and expressionistic hardcore breakdowns, and it makes for a hell of a cathartic musical spectacle. " Florida alt-weekly, Creative Loafing Tampa, said the band offer "a brutal and beautifully melancholic take on hard-rock," and Invisible Oranges noted the group's ability to understand that personal experiences are common pain, saying "this concern could not be more universal, more distinctly human."
Tour dates:
September 10 Orlando, FL Will's Pub
September 17 Orlando, FL Will's Pub
October 15 Orlando, FL Uncle Lou's
October 28 Savannah, GA Lodge of Sorrows
October 30 Gainesville, FL Fest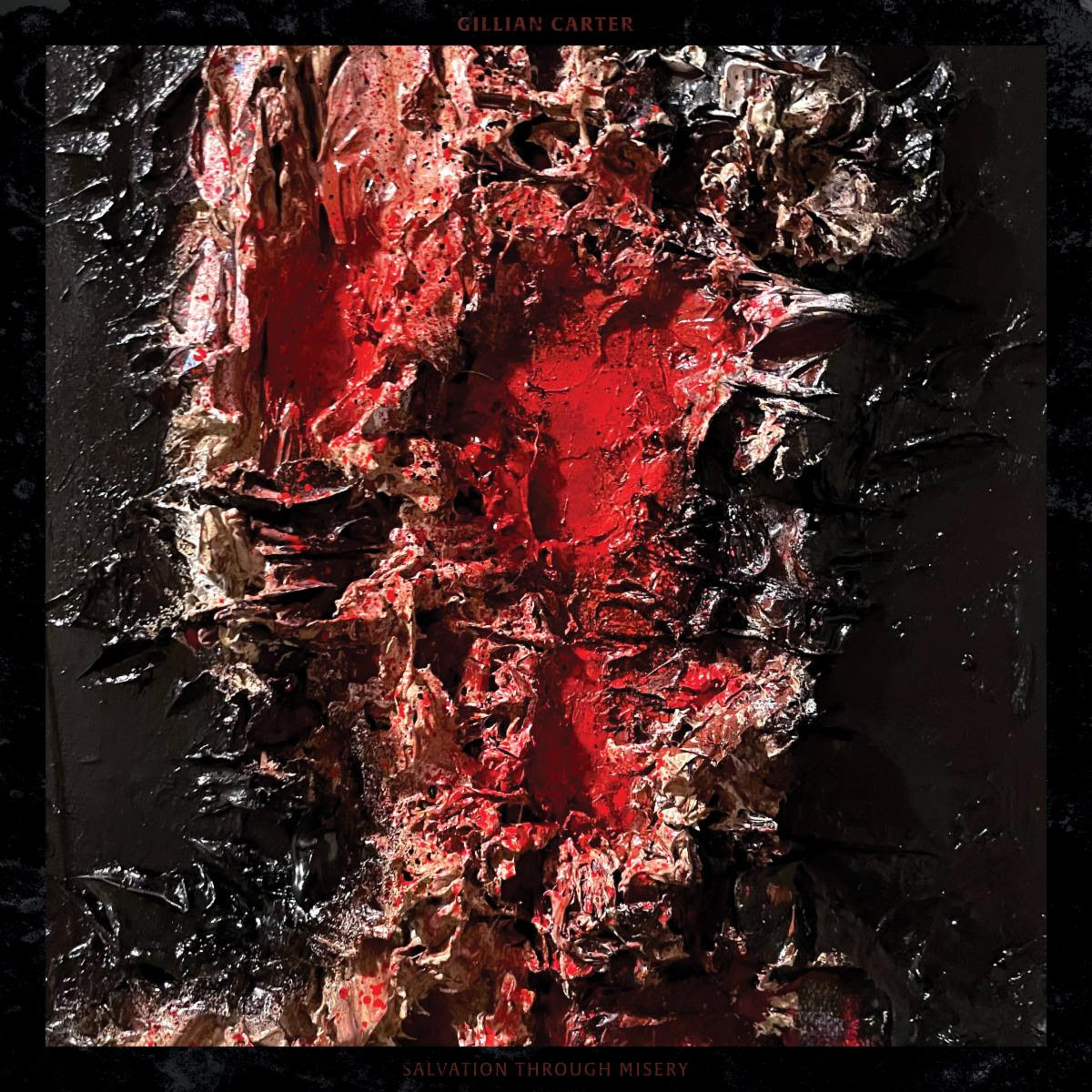 Salvation Through Misery cover by George Martin
Salvation Through Misery tracklisting:
1.    Life is Hell, Hell is Fucked
2.    Drowning in Poison (Looking for an Escape)
4.    Borrowed Time
5.    Serene Landscapes of a Violent Utopia
6.    Forced into a World of Shit
7.    Lake of Misery/Heart of Hatred
8.    Crucified Upside Down
9.    Abandoned & Lost in Time
10. Nothing Ahead of Us
11. Living in Isolation
12. Watching a Friend Die
Album pre-orders, which include a limited-edition Red vinyl variant (300 copies), Red cassette (100 copies) and CD, are available now (http://found.ee/salvation-through-misery).
Gillian Carter is Logan Rivera (vocals, guitar, harmonica), Robert Caruso (bass) and Tony Oriza (drums). The Orlando-based band have released five full-length albums as well as various singles and EPs since their 2005 inception. Hometown alt-weekly, The Orlando Weekly, said of their music: "Few bands push intensity and emotion as equally and seamlessly as Orlando's Gillian Carter. That ability for explosive catharsis has long kept them one of the area's leading and most distinctive forces in heavy music."
# # #
Instagram.com/gilliancarterband