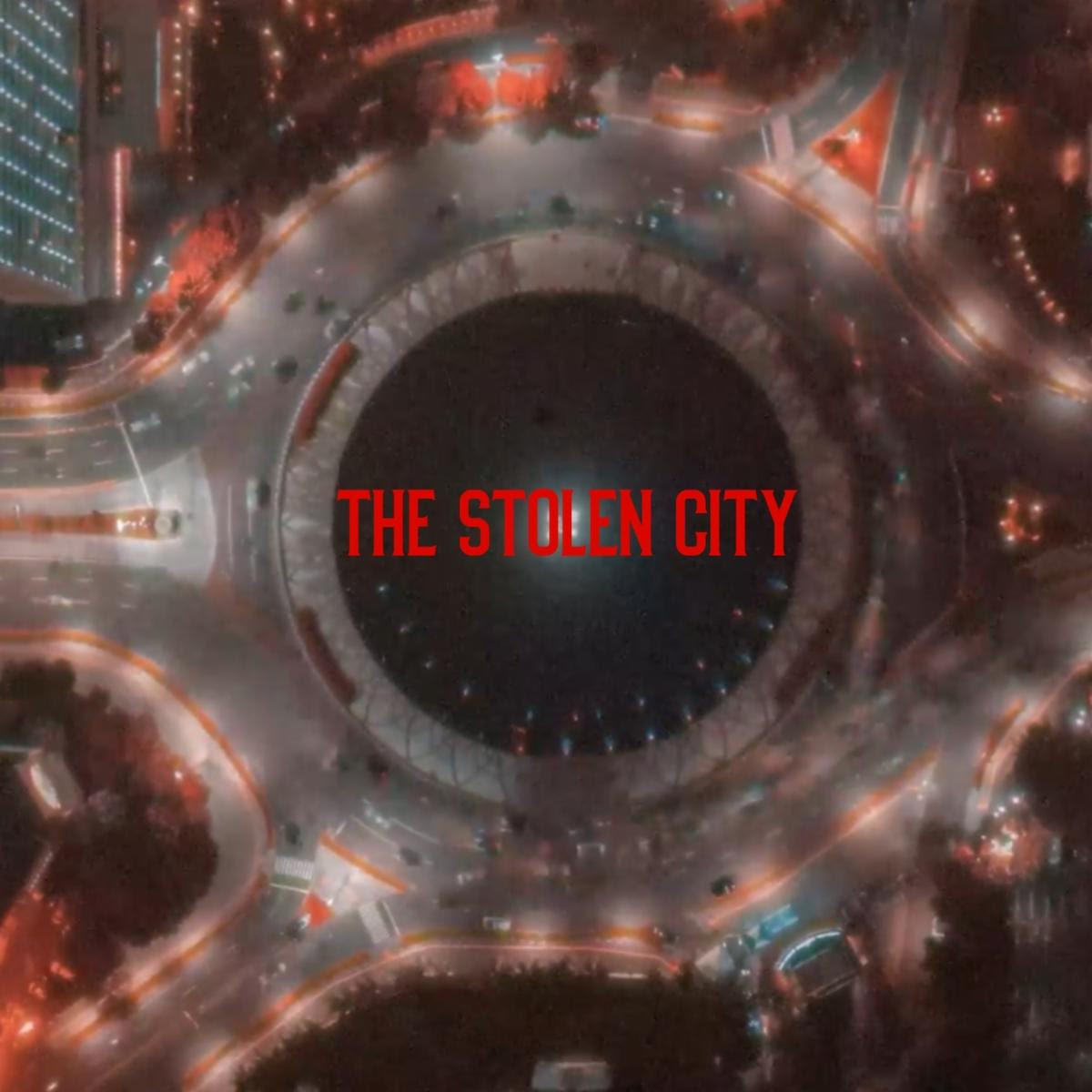 ALT ROCKER MOON WALKER REFLECTS ON HIDDEN & HAUNTED HISTORY WITH SINGLE "THE STOLEN CITY" OUT TODAY
LISTEN HERE | WATCH VISUALIZER HERE
MOON WALKER'S SOPHOMORE LP THE ATTACK OF MIRRORS IS DUE OUT OCTOBER 21, 2022
PRE-ORDER THE LP HERE – PRE-ORDER THE VINYL
"Fuzzed-out '70s-inspired, politically charged rock music with a sound akin to the White Stripes." -Westworld
"The band's raw sound is both fresh and nostalgic. Perfect for a big stage, sometimes it even feels like they're performing at a festival. " -Indie Top 39
"Envision a beautiful marriage between The White Stripes, The Talking Heads, even Wild Cherry..The better part of '70s classic rock and funk mixed with modern-day alternative rock." -New Noise Magazine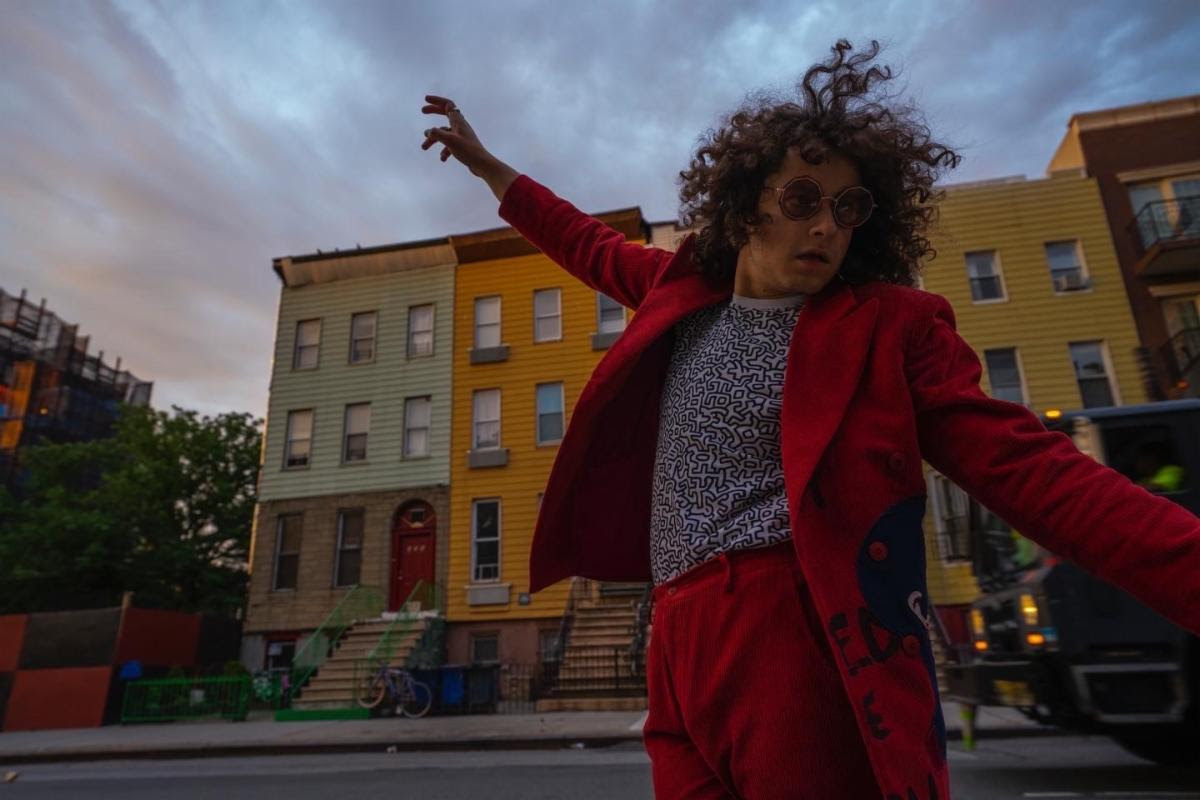 Photo credit: Madison McConnell
Brooklyn-based alt-rocker Moon Walker shares his latest provocative single "The Stolen City" where he examines the forgotten, hidden past of the modern American city, along with its accompanying visualizer. The sophomore album from Moon Walker, The Attack Of Mirrors, is due out October 21 and available for pre-order now, including a limited run on vinyl available for pre-order here.
Moon Walker's unabashed observations of the flaws and failures of American society permeate the artist's work, and the latest single, "The Stolen City" is no exception. Written while watching the Lena Waithe-produced television show Them, Moon Walker was instantly struck by the way modern American cities are quick to stamp out their true, often dark, history and culture in place of a more polished, idyllic facade. Moon Walker explains the show, "made me think a lot about how, even to this day, geographical locations are stolen or gentrified and the history, culture, people, etc. that they were stolen from are often forgotten."
"Despite not believing in ghosts," Moon Walker continues, "the concept that places are haunted by their history makes a lot of sense to me. It's terrifying to think about all of the horrific history (some remembered, some forgotten) that haunts every American city."
Over shredding guitar riffs, distorted vocals and a haunting backing instrumental, Moon Walker commands attention with the track's unrelenting lyrics, "We'll let the dead do all the wishing / So we can start a brand new system / We'll forge their headstones on our floor / And stomp until our feet are sore."Equipped with a true fearlessness and a deep desire to confront harsh realities embedded in society, each of the musician's spirited releases continue to elevate his sound and cement his message.
The latest release follows the previously shared singles "Pins & Needles," "The Price of Life Itself," and"I'm Afraid I'll Go To Heaven." The angsty "Pins & Needles" sees Moon Walker fight against the pervasive feelings of comparison and the disillusionment that comes with feeling stuck. He aims to keep himself afloat while seemingly everyone else is moving faster and achieving more, along with its accompanying video where viewers are invited through an empty NYC subway car. Plunging into more weighty subject matter, "The Price Of Life Itself" grapples with the deeply flawed structures that lay at the foundation of American society. Through reverberated vocals and grainy electric guitar, the track came about when the artist saw a militarized police response to an entirely peaceful protest with his own eyes in the midst of the 2020 Black Lives Matter demonstrations. With the ethos of the track shown in the concluding lines, "We can stay above the water, while still lending a hand to those who sink / The price of life itself." The track's accompanying video brings viewers into a sinking rabbit hole à la Alice in Wonderland, available to view here.
The dark, synthy lead single "I'm Afraid I'll Go To Heaven" is a bold look at religion as it pertains to the modern political system and like much of Moon Walker's music, strikes a balance between sarcasm and sincerity. Watch the accompanying surreal, The Shining-inspired video here.
WATCH "THE STOLEN CITY" (OFFICIAL VISUALIZER)
Moon Walker's highly anticipated, biting sophomore album, The Attack Of Mirrors, finds the musician elevate his nostalgic, alternative garage rock sound over ten eclectic tracks. Springer expands on the poignant, timely lyrics and the thrashing garage rock sound that made his first offering such a success, while also introducing multiple new elements into the fold. With his second LP, Moon Walker recognizes his growth, explaining, "On 'Truth to Power,' I really just played to my strengths," Springer says. "Write a guitar riff, a bass line and drum part, and double the guitar. I approached things the way you would on an eight-track, when you've got limited resources and limited space." Where Truth to Power may have employed a "less is more" ideology, The Attack Of Mirrors sees Springer favoring a more experimental, maximalist approach. The results are an undeniably exciting, thought-provoking and well-rounded record that will be as rewarding to hear for the 100th time as it will be on a first listen.
Formed at the height of the COVID-19 pandemic, Harry Springer created Moon Walker initially as a way to pass time and make extra money through selling songs to sound libraries. Today, Springer composes, produces and performs under the moniker after Moon Walker's debut album, Truth to Power, turned the heads of several tastemakers and garnered millions of streams on Spotify.
Westword called Moon Walker's work, "Fuzzed-out 70's rock bliss…politically charged rock music with a sound akin to the White Stripes. Lyrically, the songs are confrontational and sarcastic." New Noise Magazine encouraged listeners to, "Envision a beautiful marriage between The White Stripes, The Talking Heads, even Wild Cherry…there's a depth to Moon Walker's music fueled by an old-soul feeling."
"The Stolen City," out everywhere now, with its haunting, gripping guitar riffs, sees Moon Walker reflect on the dark truths and the hidden and forgotten histories behind the evolution of the modern American city. out October 21 and available for pre-order now, and available for pre-order on vinyl here.
LISTEN: "PINS & NEEDLES" | WATCH
LISTEN: "THE PRICE OF LIFE ITSELF" | WATCH
LISTEN: "I'M AFRAID I'LL GO TO HEAVEN" | WATCH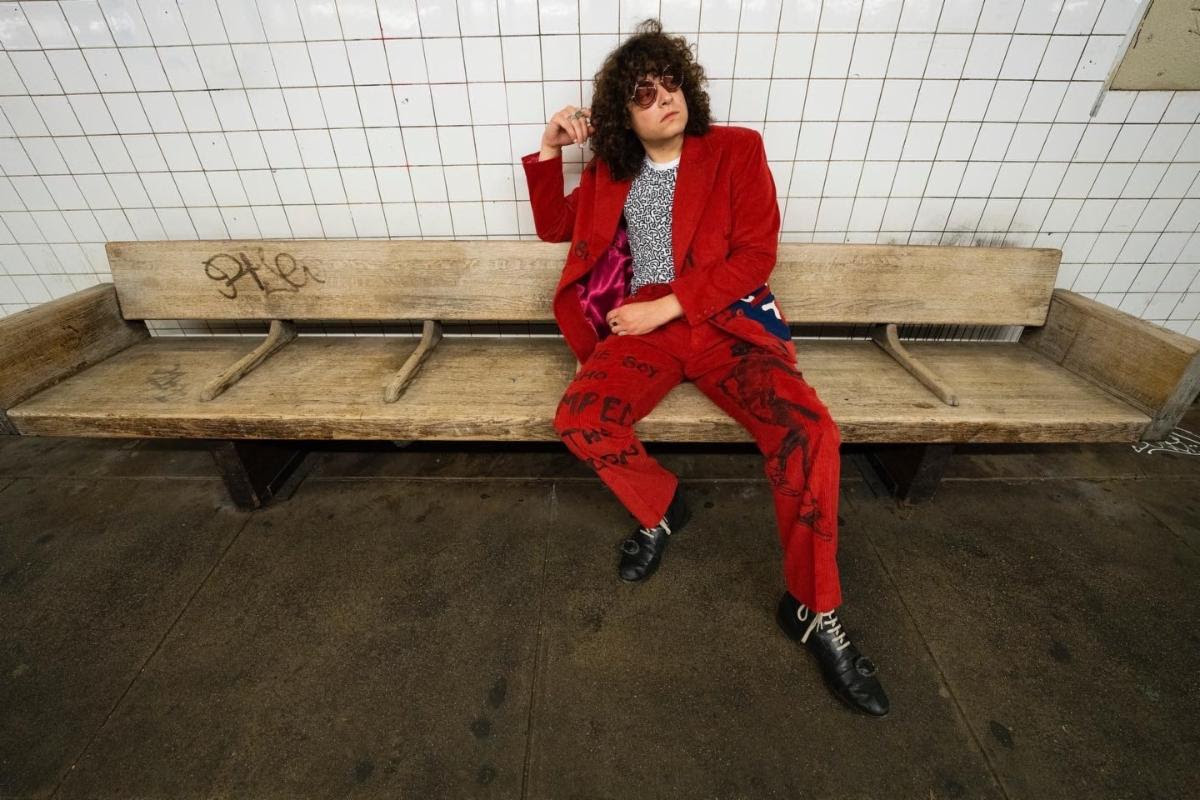 Photo credit: Madison McConnell 
The Attack Of Mirrors Tracklisting (LP)
01. We Don't Make Decisions
02. Doombox
03. Turn Off This Song (Before It Takes Your Soul)
04. The Stolen City
05. Varsity Blues
06. I'm Afraid I'll Go To Heaven
07. All The Rats
08. The Price Of Life Itself
09. Pins & Needles
10. Nothing Can Save Me (From Myself)
Moon Walker Bio:
Harry Springer may compose, produce and perform all of Moon Walker's music in his bedroom, but the electrifying and uniquely eclectic sound undeniably feels more fitting for a stadium.
When Springer formed Moon Walker at the height of the Covid-19 Pandemic, he was merely looking for a way to pass time and make some extra money selling songs to music libraries. "I sold some, and it was going fine, but then I wrote some songs, and I was like, 'I really don't want to give these ones away." Those songs that Springer just couldn't part with ended up becoming his critically acclaimed debut record Truth to Power. Thanks to sudden viral success on Tik Tok and praise from the likes of The Darkness's Justin Hawkins, the 7-track album quickly established Moon Walker as one of rock's most promising acts. Less than a year later, Springer is back with his sophomore effort The Attack of Mirrors.
###
For more information on Moon Walker, please visit:
Website | Instagram | Facebook | Twitter | Soundcloud | YouTube