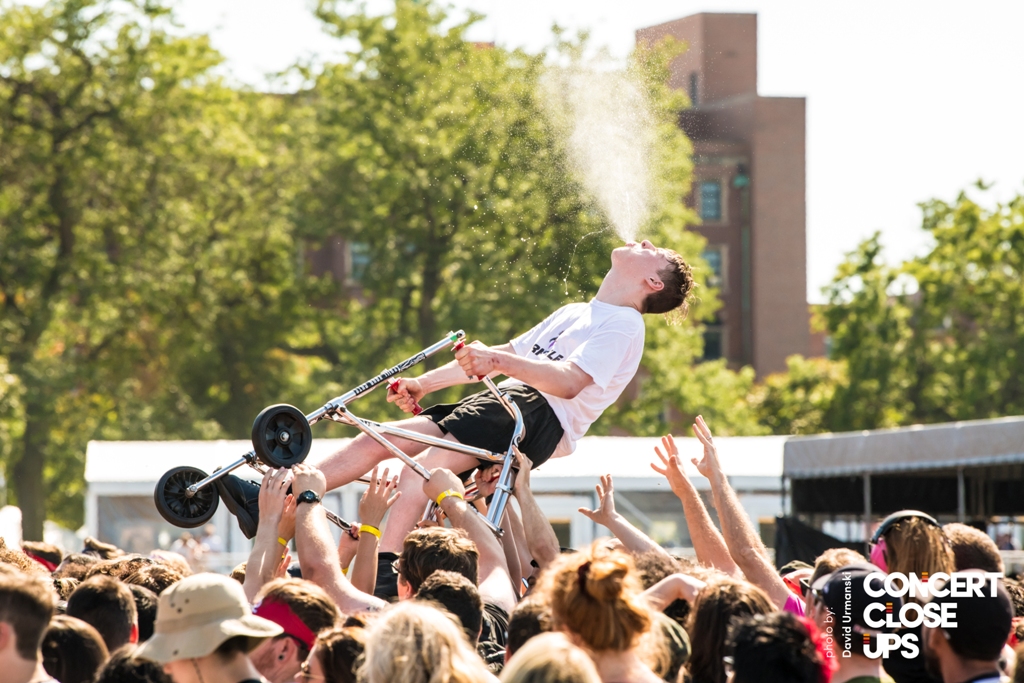 September 14, 2019
Review by Rick Kramer
Photos by David Urmanski
Website: www.RiotFest.org
Riot Fest heated up both in temperature and intensity on day two of the 15th Anniversary of the music festival for what can only be deemed a metal head's dream come true. For those with the devotion and endurance to head bang from beginning to end, day two boasted nine straight hours of glorious, heart-thumping metal with sprinkles of punk and other rock genres rendered sparingly throughout the day. Act after tremendous act was served up to the Saturday spectators with only five minutes between performances on the twin monolith Roots and Riot Stages.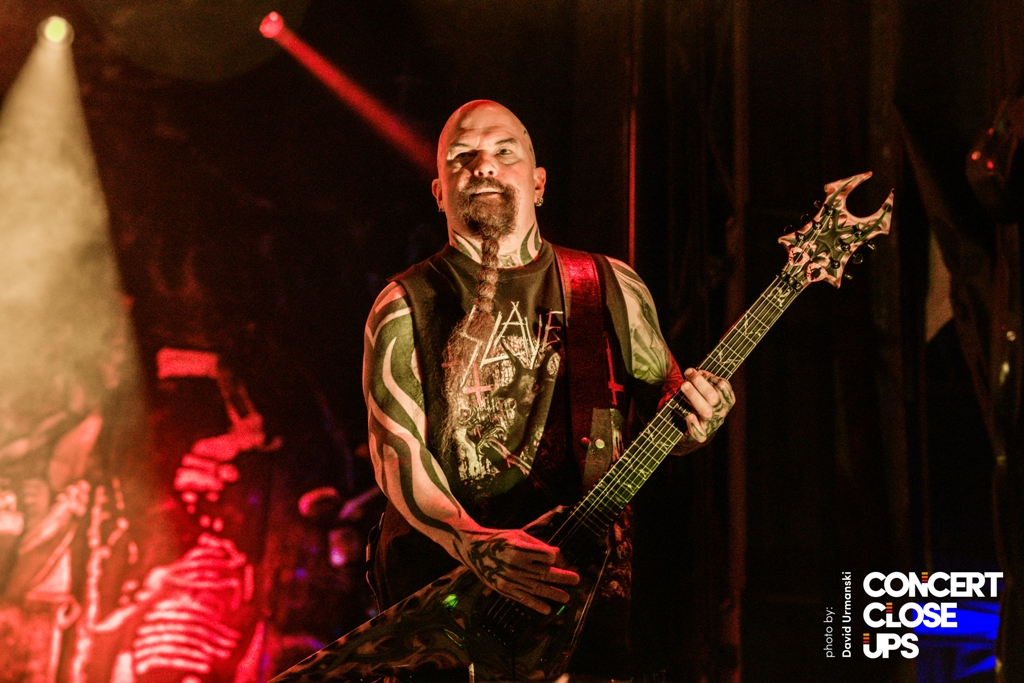 Before Slayer closed out the day with terrain that looked eerily reminiscent to a lake of fire, Mongolian folk-metal group The Hu kicked off their set on the Riot Stage in traditional Mongolian manner to include Mongolian instrumentation and chanting stylized by the band as "hunnu rock". For a early afternoon show, the band drew a huge crowd and the low, guttural sound of throat singing could be heard throughout the festival grounds.
The Turnstile's 1:55 pm showing on the Roots Stage sounded like it came from the San Francisco Bay area circa 1981 with a highlight during their performance coming from a young, disabled concert-goer creating his own personal concert experience while showing what a fighter he is by body surfing to the stage, not once but twice, with his walker. What a gladiator!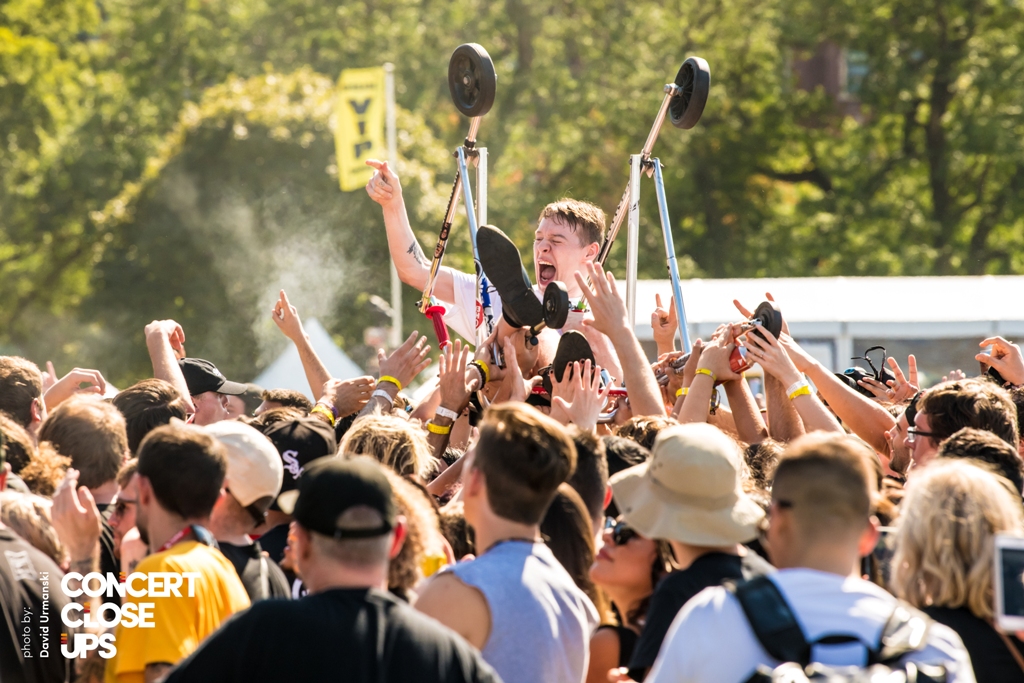 It was then back to the Riot Stage for GWAR with what can best be described, by those unfamiliar with the band's backstory, as a middle school play written by the chainsaw ripper and performed by the members of KISS after being exposed to gamma radiation and transforming into four demented hulks with lots of red and green fluids spraying the crowd for the duration of their time onstage.  A definite must see but not for the faint of heart. Overall, great performance and phenomenal musicianship considering the band managed to perform intricate metal arrangements seemlessly while wearing elaborate and impressive costumes.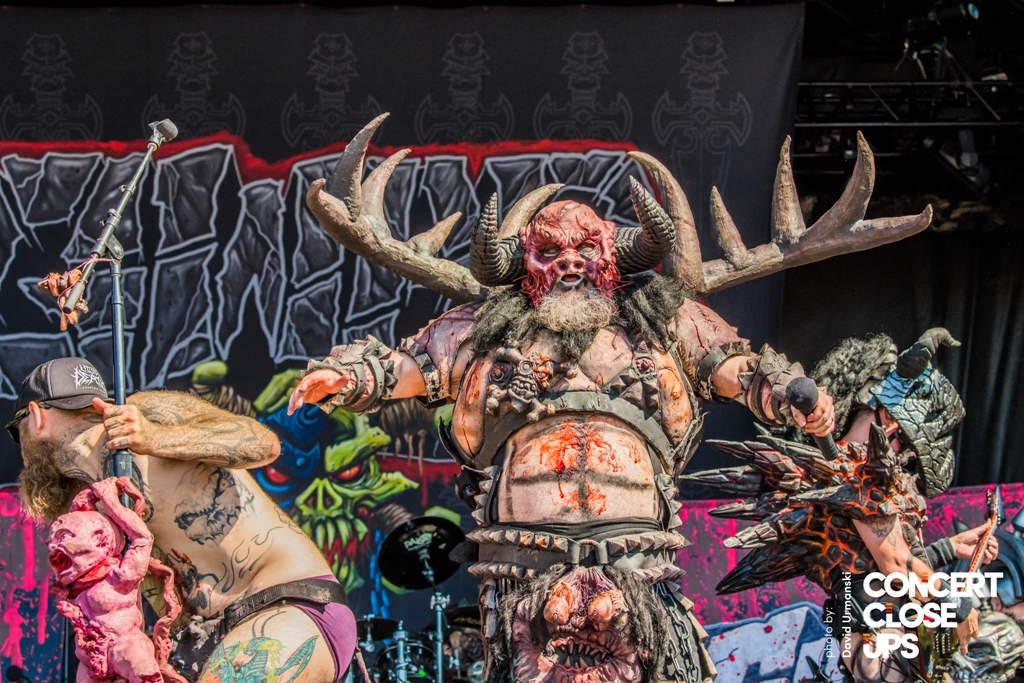 Besides being known for booking punk/alternative acts and organizing full-album performances, Riot Fest is also known for getting bands to reunite for their unique, three-day music festival. This weekend was no different as punk rockers Avail, hailing from Virginia, took the stage to kick off a full-album set of their 1998 release Over the James. Considering the band has been inactive for over a decade, Avail was very well-received by the audience to include those watching the jumbo video screen the next stage over while waiting for Testament to perform.
Long-time members Eric Peterson, Chuck Billy and Alex Skolnick of thrash-metal band Testament were joined by bassist Steve Di Giorgio and drummer Gene Hoglan for a machine-gun, kick-drum dominated assault compromised of classics as well as more recent material. While it's hard to single a band member out when accompanied by so much talent onstage for such a high-octane and flawless performance, it is always a treat to see virtuoso guitarist, Alex Skolnick, shred as Skolnick is considered one of the greatest guitarist of all time by Guitar World magazine and one of the fastest guitarist in the world.  Additionally, Testament vocalist Chuck Billy had the quote of the day stating, "Was that a fuckin' chair that came over the wall?" half-way through the band's set.  He paused and shook his head saying, "Now I've seen it all."  Evidently he missed the Turnstile show.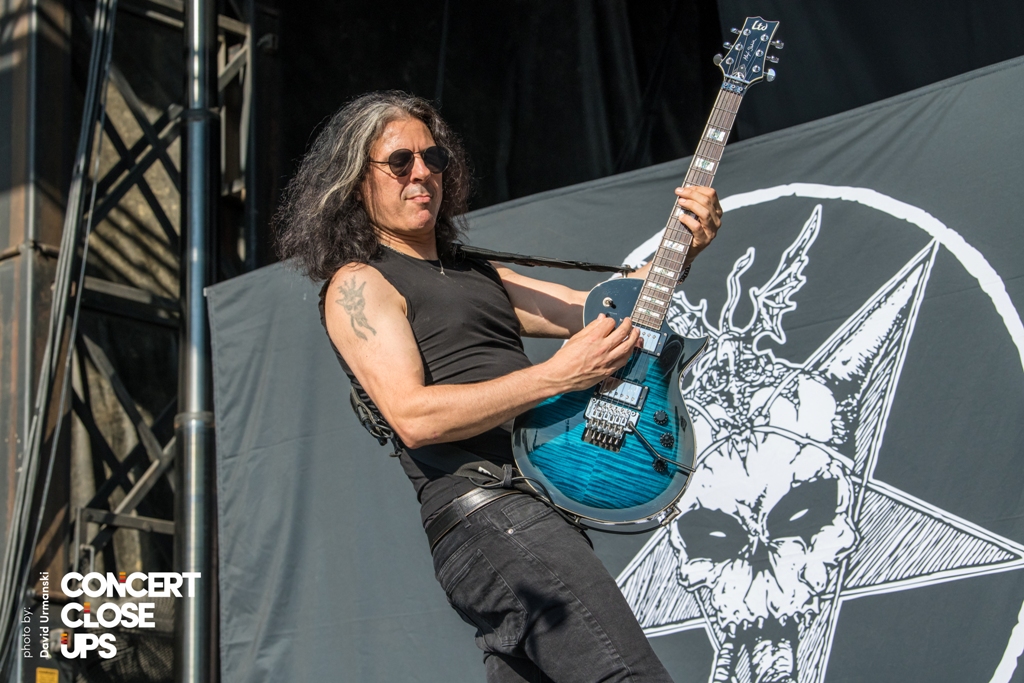 After an edgy set by punk-rockers The Story So Far, it was back to metal mayhem with Anthrax on Riot stage where they played the following, fan-picked set list via an online vote in August. Thank you fans:
1. Caught in a Mosh
2. Got the Time
3. Madhouse
4. I am the Law
5. Now It's Dark
6. In the End
7. Air
8. Antisocial
9. Indians
With each of the heavy metal masters wearing Chicago Bulls jerseys to increase the spirits of an already stimulated crowd, Anthrax interacted with each other and the audience throughout their incredible, high-energy set.
Back on the Roots stage, hometown boys Rise Against put on a meticulous and memorable performance while pumping out high-decibel hit after hit. They opened with fast-paced "Architects" before transitioning into hits "The Violence", "I Don't Want to be Here Anymore" and "Give it All."  It was hard not to be impressed with the band's connection with the Chicago crowd and their humble call outs to fellow 2019 rioters Jawbreaker, Bikini Kill and Slayer.
And then the time finally came when headliner, Slayer, joined in the festivities to close out Day 2 of the three day event commanding an enormous audience for what was billed as their last Milwaukee/Chicago show ever.  Unleashing their savage brand of ear-splitting thrash metal onto the restless and rowdy crowd of concert-goers, Slayer opening with "Repentless" from their twelfth studio album released in 2015 and continued with a relentless 20-song onslaught that included such classics as "Gemini", "Disciple", "Payback", "Hell Awaits" and "Raining Blood" before ending with "Angel of Death."  The Riot Stage was bathed in red lighting, fog and an unbelievable amount of pyro for the entire hour-and-a-half long set for what could very well be one of the more unforgettable days in Riot Fest lore.
RIOT FEST (Day 2) CONCERT RATING: 5