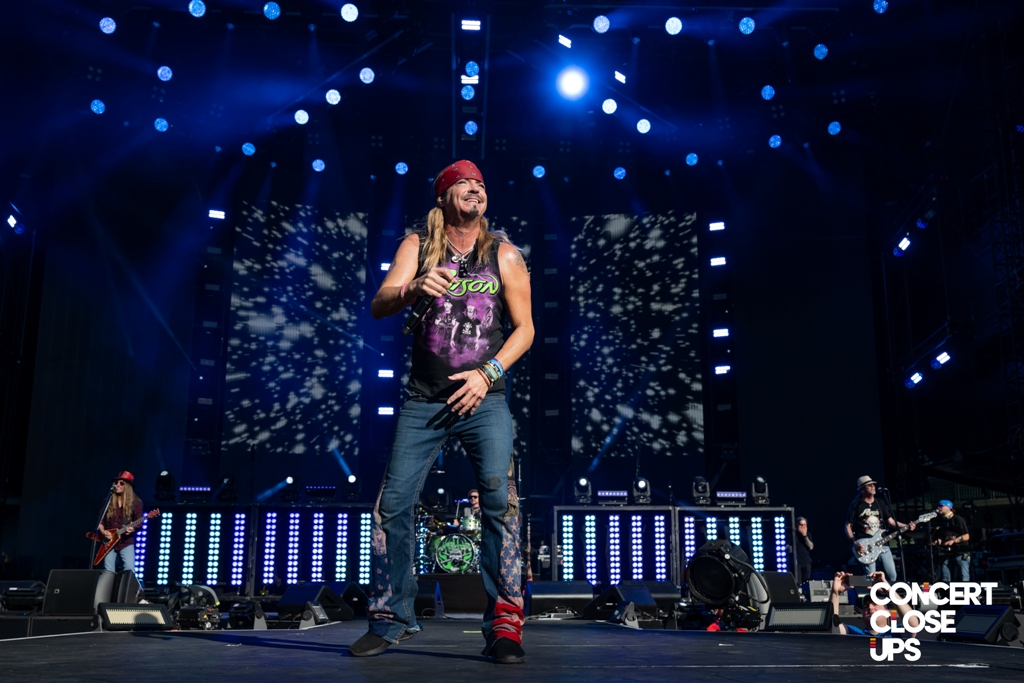 July 17, 2022
Review & Photos by David Urmanski
Website: www.PoisonOfficial.com

Originally announced on December 4, 2019 and scheduled to take place during the summer of 2020 but postponed twice due to the COVID-19 pandemic, American glam metal superstars Poison were finally able to bring their highly-anticipated, long-awaited North American Stadium Tour performance to the Milwaukee stage Sunday evening. With sublime sun rays piercing through the open retractable stadium roof of the American Family Field, which is the home of Major League Baseball's Milwaukee Brewers, Wisconsin hair metal fans were finally rewarded with a nine-song set by the most successful incarnation of the band, and original lineup, consisting of lead singer and rhythm guitarist Bret Michaels, drummer Rikki Rockett, bassist and pianist Bobby Dall and lead guitarist and backing vocalist C.C. DeVille.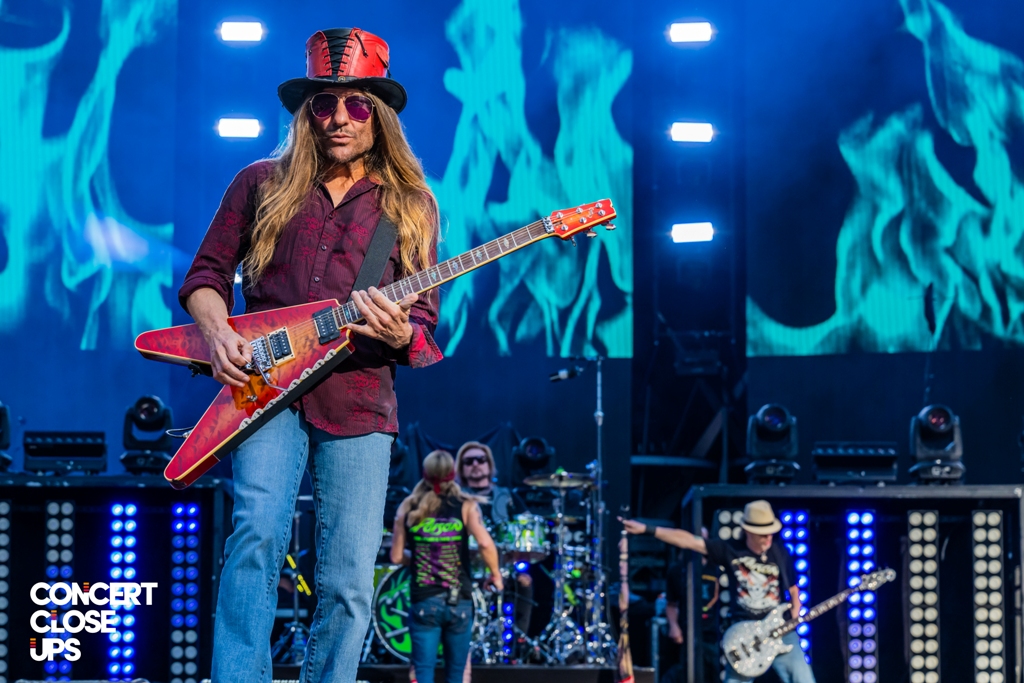 Kicking off on June 16, 2022 in Atlanta and scheduled to wrap up in Las Vegas on September 9th, the 36-city North American tour features British rockers Def Leppard and Los Angeles badboys Mötley Crüe as co-headliners, Poison and Joan Jett & the Blackhearts as the tour's special guests and Classless Act as the opening band.
Formed in Mechanicsburg, Pennsylvania, Poison started out as a street level independent band in 1983 before achieving massive commercial success with the band's release of their breakthrough, multi-platinum album Look What the Cat Dragged In in 1986. After bursting onto the music scene, the band continued to capitialize on their sudden fame with the subsequent release of Open Up and Say… Ahh! which was certified 5× platinum in the United States and third consecutive multi-platinum, and best selling album, Flesh & Blood as well as their fourth studio album Native Tongue and the release of their first compilation album, Poison's Greatest Hits: 1986–1996 which went double platinum.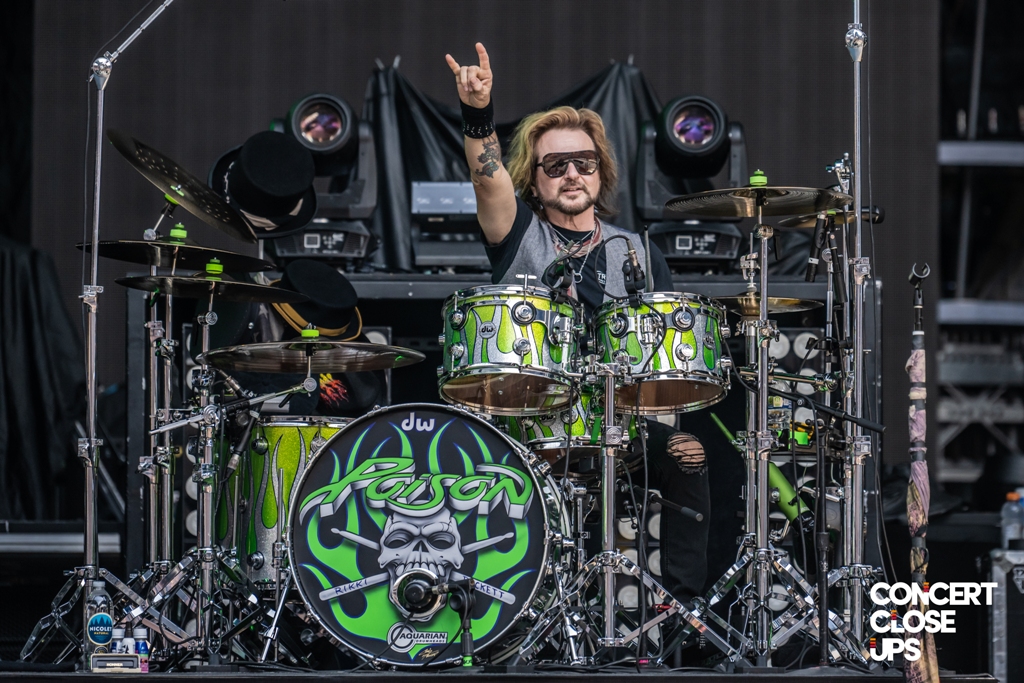 With over 50 million albums and DVDs sold worldwide to date, Poison continues to remain relevant and rocking nearly 40 years after the band's inception by bringing their own style, unbelievable live energy and hit songs like "Nothin' But A Good Time," "Every Rose Has Its Thorn," and "Talk Dirty To Me" to the stage.
In fact, dating back to the 1980's, lead singer Bret Michaels has had a long history performing in Wisconsin with both Poison and his solo band. In 1988, just days before the band were scheduled to kick off their first headlining tour at the Brown County Arena in Green Bay, Poison spent several days rehearsing at the arena before performing to 6,500 adoring fans and filming the video of the band's yet-to-be-released power ballad Every Rose Has It's Thorn on the night of September 16, 1988. The song turned into the band's biggest song of their career and spent multiple weeks at No. 1.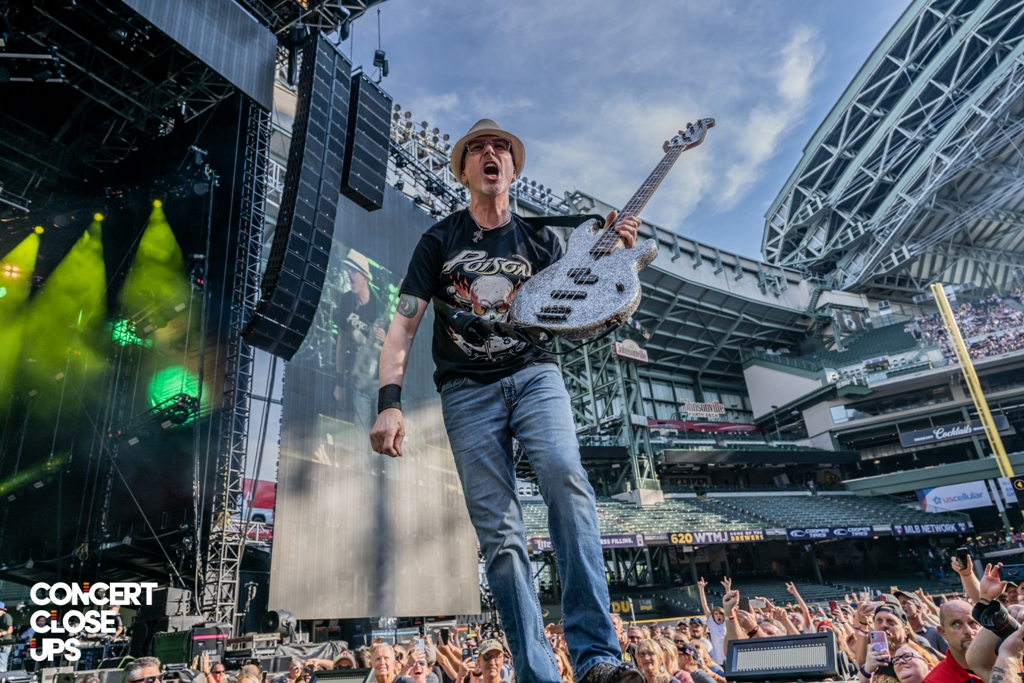 Since that show, Michaels has always had a fondness for Green Bay and the state of Wisconsin and had floated the idea of someday coming back to perform at the Brown County Arena again. On April 6th, 2019, Bret Michaels' wish came true and a sold out crowd witnessed the end of an era of concerts at the Brown County Arena with an unforgetable performance by Bret Michaels, Warrant, Lita Ford and Inferred. The arena demolition followed three short weeks later on May 1st to make way for the new 125,000 square foot Resch Expo convention center.
Needless to say, Poison will always go down as a band that has made, and continues to make, music history in Wisconsin and Sunday's Stadium Tour performance was no exception. While Motley Crue and Def Leppard's names may have been at the top of the bill, the sold-out crowd of concert-goers were equally in attendance to see, hear and create additional memories with Poison. Until next time Poison, you know we will be waiting for you and Wisconsin knows you will give us nothing but a good time!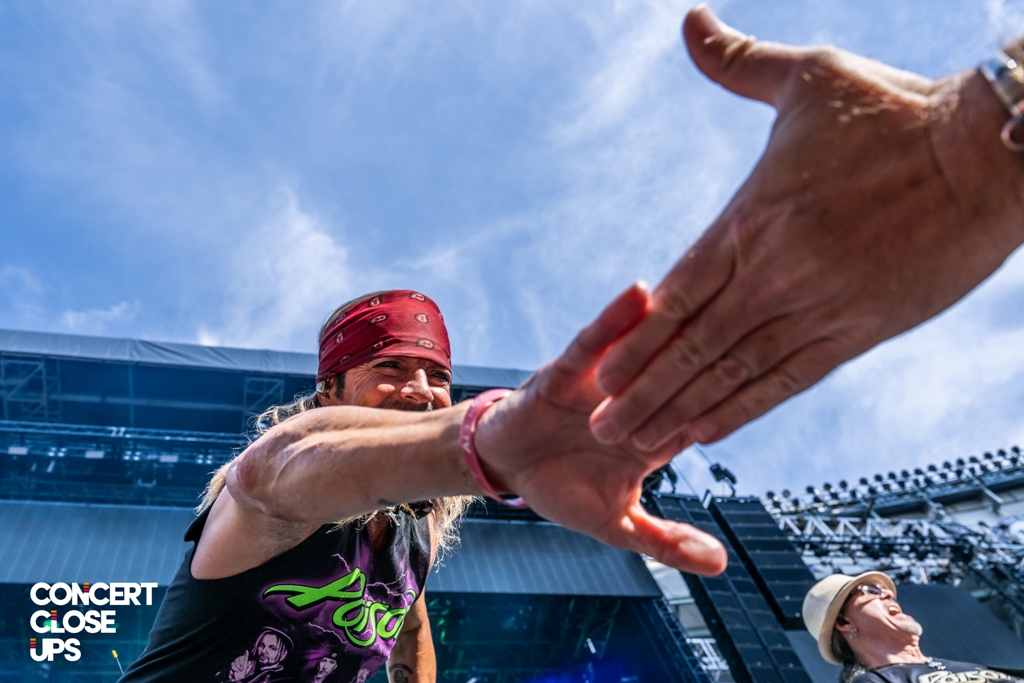 SCROLL DOWN FOR FULL PHOTO GALLERY
SETLIST:
Look What the Cat Dragged In
Ride the Wind
Talk Dirty to Me
Your Mama Don't Dance (Loggins & Messina cover)
Guitar Solo
Fallen Angel
Drum Solo
Every Rose Has Its Thorn
Nothin' but a Good Time