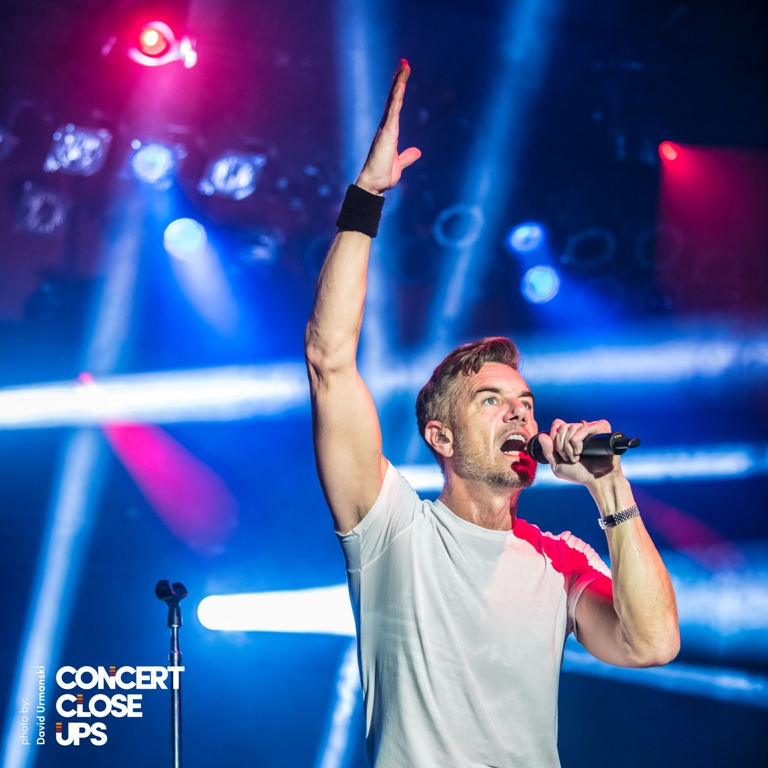 September 11, 2021
Photos by David Urmanski
Website: www.311.com

ARTIST BIOGRAPHY:
2020 marks the 30th Anniversary of 311, an incredible milestone. Formed in 1990 in the city of Omaha, Nebraska, 311 still features it's original lineup 30 years later including drummer Chad Sexton, singer / guitarist Nick Hexum, singer SA Martinez, guitarist Tim Mahoney, and bassist P-Nut. At 30 years old, 311 has become one of the longest running original lineups in rock music, joining an elite list of other original lineup units like U2 and Radiohead. Having played over 2,000 shows across 27 countries over their 30 year career, 311 mix rock, rap, reggae and funk into their own unique hybrid sound – and have developed a reputation as one of the most entertaining & dynamic live bands in the United States.
To honor their 30th Anniversary, and in an effort to include all of their fans in the celebration, 311 have announced that they will play concerts in all 50 U.S States this year. The 50 Dates in 50 States Tour will kick off with a bang in February as 311 laissez le bon temps rouler at one of the world's biggest parties – Mardi Gras in New Orleans. From there, other highlights will include a record-setting, sold out run of 3 nights of their biennial 311 DAY celebration in Las Vegas, Nevada. The more than 15,000 fans scheduled to attend come from all 50 U.S States, as well as 10 other countries. Hometown fans of the band can look forward to a special summer tribute concert in their hometown of Omaha, Nebraska in July. However, the center piece of their "50 Dates" tour will feature one of the summer's hottest tour packages of 2020 including Incubus, 311, and Badflower. The 36 show run will hit most major markets this summer in Live Nation's biggest Amphitheaters.
SET LIST:
Freeze Time
Do You Right
Prisoner
Full Ride (tour debut)
Come Original
Stainless
Lovesong (The Cure cover)
Don't Stay Home
Bass Solo
All Mixed Up
Large in the Margin (tour debut)
Beautiful Disaster
Applied Science
Stealing Happy Hours
Flowing
Amber
Creatures (For a While)
Feels So Good
Encore:
Down
THE VENUE:  HENRI MAIER FESTIVAL PARK
Summerfest presented by American Family Insurance has evolved into what is now recognized as "The World's Largest Music Festival" and Milwaukee's cornerstone summer celebration, hosting the music industry's biggest acts, emerging talent, and local favorites along with approximately 750,000 fans, for an unforgettable live music experience. The 53rd edition of the festival will take place September 2-4, 9-11, and 16-18, 2021. Summerfest features over 1,000 performances on 11 stages, along with food, beverages, and activities, all in a world-class festival setting. For more details, visit Summerfest.com, or Facebook, Twitter, and Instagram: @Summerfest.

Address: 200 N Harbor Drive, Milwaukee, WI 53202

Website: www.Summerfest.com

Tickets: Get Tickets

Parking: Reserve Your Parking