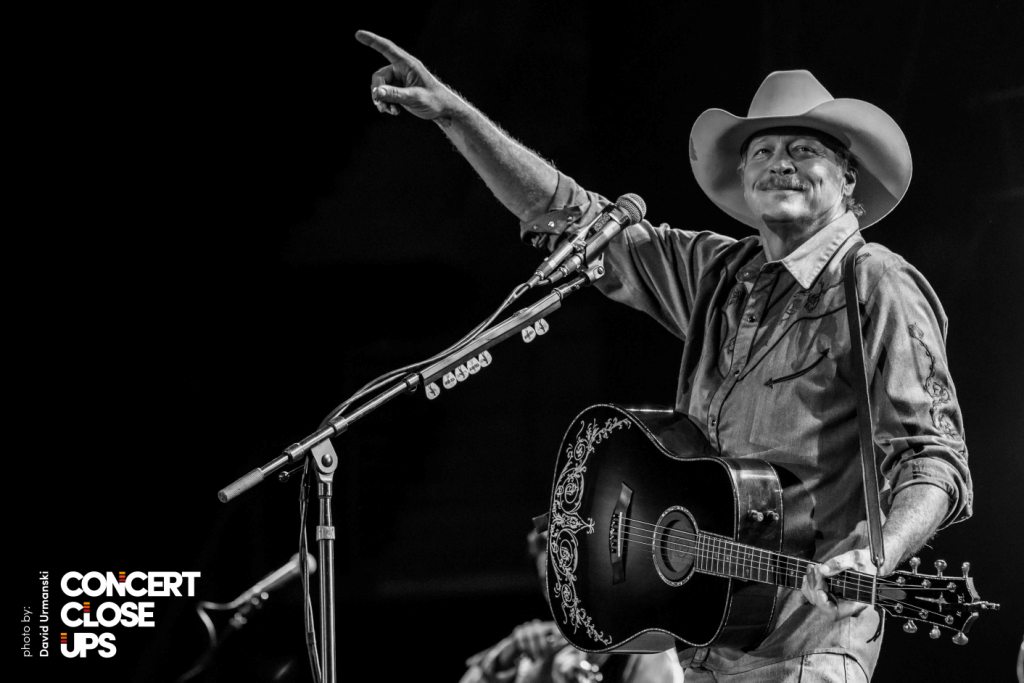 October 27, 2017
Photos by David Urmanski
THE BAND: ALAN JACKSON
Alan Jackson – Lead Vocals & Acoustic Guitar
The Strayhorns:
Bruce Rutherford
Roger Wills
Robbie Flint
Danny Groah
Monty Allen
Joey Schmidt
Scott Coney
Ryan Joseph
Website: www.AlanJackson.com


www.Facebook.com/OfficialAlanJackson

BAND BIOGRAPHY: ALAN JACKSON
Alan Jackson is one of the most successful and respected singer-songwriters in music. He is in the elite company of Paul McCartney and John Lennon among songwriters who've written more than 20 songs that they've recorded and taken to the top of the charts. Jackson is one of the 10 best-selling artists since the inception of SoundScan, ranking alongside the likes of Eminem and Metallica.
Jackson has sold nearly 60 million albums worldwide, topped the country singles charts 35 times, and scored more than 50 Top-10 hits. He has written or co-written 24 of his 35 #1 hit singles. Jackson is an 18-time ACM Award winner, a 16-time CMA Award recipient, and a two-time Grammy-winning artist whose songwriting has earned him the prestigious ASCAP Founders Award and an induction into the Nashville Songwriters Hall of Fame as a 2011 Songwriter/Artist inductee.
CONCERT REVIEW RATING SCALE:
1 = Poor
2 = Average
3 = Good
4 = Excellent
5 = Extraordinary
ALAN JACKSON Concert Rating: 5
THE VENUE: THE RESCH CENTER
The Resch Center Complex is comprised of the Resch Center, Brown County Veterans Memorial and Shopko Hall. It also includes Bart Starr Plaza and Subway and U.S. Cellular Parking Lots. The Complex is located across the street from Lambeau Field and is a vital part of the Entertainment District. The Complex hosts a wide variety of events, including concerts, comedy, family shows, sporting events, theater, consumer/trade shows, tailgating, and parking. It is managed by PMI Entertainment Group (PMI) with tickets being sold by Ticket Star, a regional ticketing company owned and operated by PMI. In addition, many of the events within the Complex are produced by Expo & Event Production, also a division of PMI.