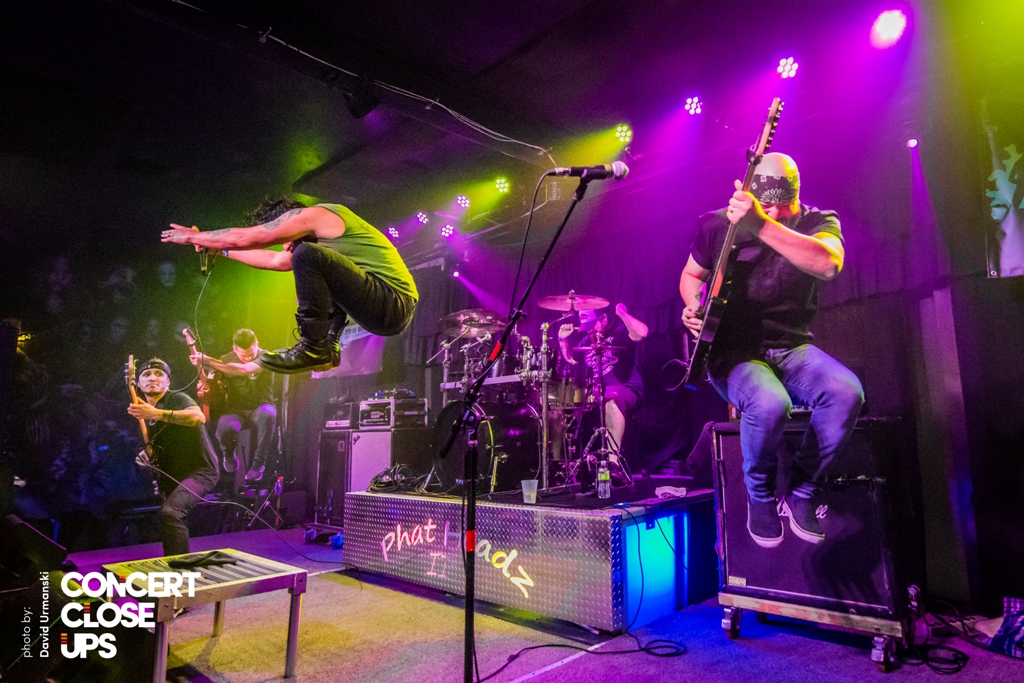 February 26, 2020
Review by Makena Betler
Photos by David Urmanski
THE BAND: Sons of Texas
Mark Morales – Vocals
Jes DeHoyos – Lead guitar
Jon Olivarez – Rhythm guitar
Nick "Rat" Villarreal – Bass
Mike Villarreal – Drums
THE BAND: Sunflower Dead
Michael Del Pizzo – Vocals, Accordion & Piano
Jaboo – Guitar
Brett Weir – Drums
Sunflower Dead and Sons of Texas rocked Phat Headz II in Green Bay Wednesday night and were welcomed with arms wide open by the truest, hard rock enthusiasts of the Fox Valley who showed up to experience the dynamic performances of these two hard rock up-and-comers who have steadily built their fan following with each studio release and every show they've taken to the road. Phat Headz II was the perfect venue for this up close and personal concert. With murals of well known music legends of the last several decades spread out across the paint-covered walls, surrounding patrons on all sides of the self-proclaimed "Green Bay's Premier Live Music Venue," both bands surpassed the high expectations of those in attendance and left concert-goers longing for more well after the stage lights dimmed.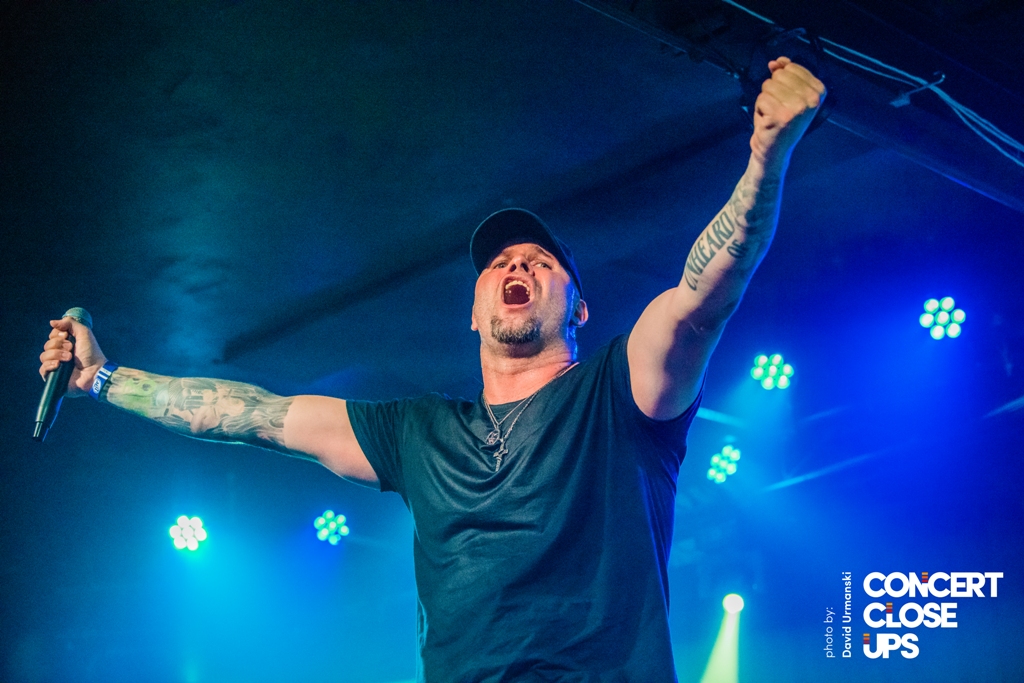 Hailing from Southern California, Sunflower Dead has released three studio albums to date and are eager to release three additional tracks in coming months. They have traveled worldwide as a supporting act for bands like Korn, In This Moment, Hellyeah, Avatar and Powerman 5000 just to name a few and are looking forward to moving to the next step in their musical path of performing at major music festivals across the nation. To kick off their set, they played three songs from their latest studio album C O M A, which was released in 2018, before transitioning to tracks from their 2015 release It's Time to Get Weird and executing an amazingly, eerie version of The Police cover "Every Breath You Take." Vocalist, Michael Del Pizzo, made it abundantly clear that this version was not a love song, thus leaving it up to interpretation.
Throughout the set, Michael and his bandmates joked about not being able to find a trust worthy, loyal bassist, however you would have never been able to guess that the band's Wednesday evening set was fulfilled by a fill-in bassist who just happened to be a guitarist stepping into the temporary role. The chemistry on stage resulted in a magnificently crafted performance led by alluringly-rugged vocal lines and intricate guitar riffs. Sunflower Dead's last song of the set, 'Victim,' was a crowd favorite and boast the heavy, raw, powerful sound we have come to expect from the band.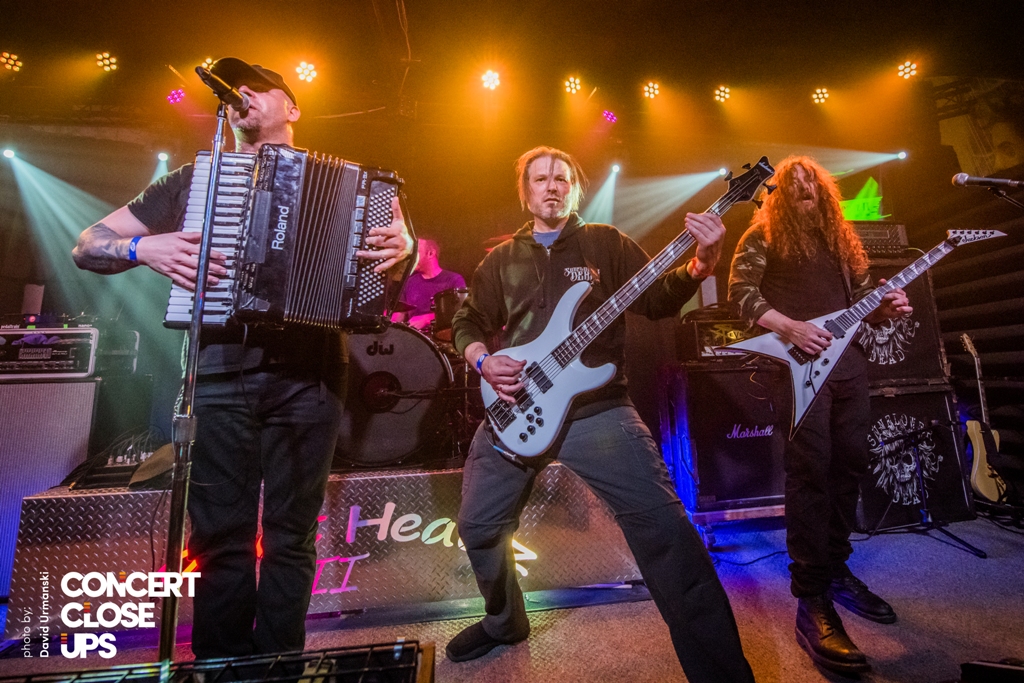 Formed in 2013, Sons of Texas is a dynamic quintet spawning directly from the bowels of Texas and baptized in the Rio Grande in Texas-sized portion of power metal grooves, dazzling guitar solos, strip joint/tailgate sing-along choruses and soulfully charred vocal melodies. Business started quickly for the band with the release of two albums and one EP to date with one peaking at #29 on the Top 200 charts and #10 in US Hard Rock charts.
They say, 'everything's bigger in Texas,' and Sons of Texas's hard rock sound is no exception. The first three songs from their set are the three from their latest EP, Resurgence, which was just released in 2019. Vocalist, Mark Morales, leads the pack with a firm, forcefull tone and is backed by equally impressive musicianship consisting of complex guitar and a heavy, well-oiled rhythm section with a heavy focus on their bassist, Nick "Rat" Villarreal, who extends a massively sturdy backbone to nearly every song, thus allowing the band to put a stamp on their unique, hard rock sound.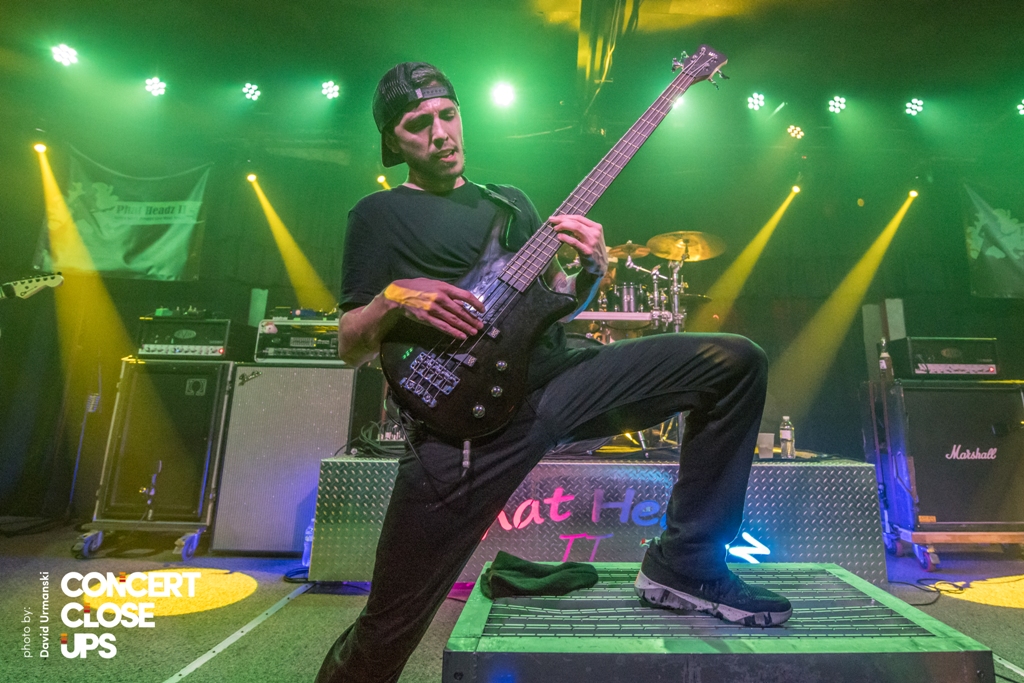 About half way through their set, Sons of Texas started playing classic thrash cover "Master of Puppets" as an introduction to their original "Expedition to Perdition." The entire audience lit up and went crazy when recognizing the well-performed tribute to Metallica. Throughout the set, Mark seemed especially particular about how he was projecting his voice during the vocal barrage and took an extra moment between songs to recover and re-energize for the next power piece of perfection. Each song was brilliant and blew the audience away.
Ending with provocative tune, "Texas Trim," the wildly, inappropriate song ended the night on a high-note for Sons of Texas with a bit of laughter between the head banging. Both Sunflower Dead and Sons of Texas were absolutely incredible. Even though it was a mid-week show, it didn't stop the bands from giving us their all and creating an atmosphere of musical merriment with just a hint of chaos.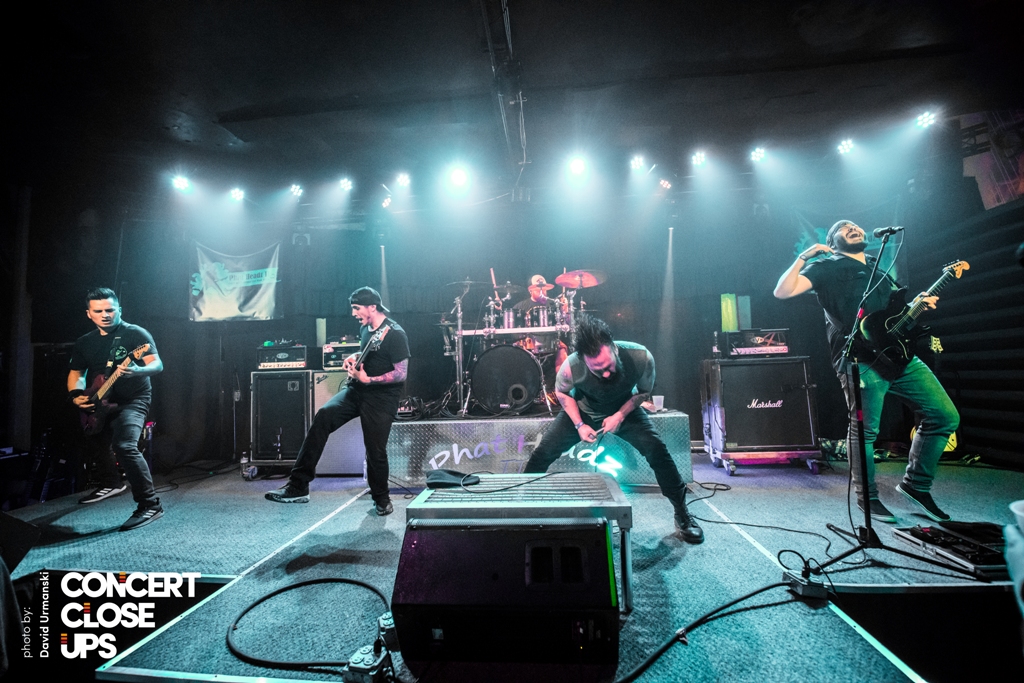 SONS OF TEXAS SETLIST:
Resurgence
Spoils of War
Lock, Stock and Barrel
The Vestryman
Master of Puppets Intro/Expedition to Perdition
Blameshift
Baptized in the Rio Grande
Feed the Need
Slam with the Lights On
Beneath the Riverbed
Texas Trim
SUNFLOWER DEAD SETLIST:
The Biggest Mistake
Let Me In
Through Fire
You're Dead to Me
Mother Mortis
Savior
Counting All My Failures
Every Breath You Take (The Police cover)
Wasted
Turn Away
Victim
CONCERT REVIEW RATING SCALE:
1 = Poor
2 = Average
3 = Good
4 = Excellent
5 = Extraordinary
SONS OF TEXAS & SUNFLOWER DEAD Concert Rating: 5