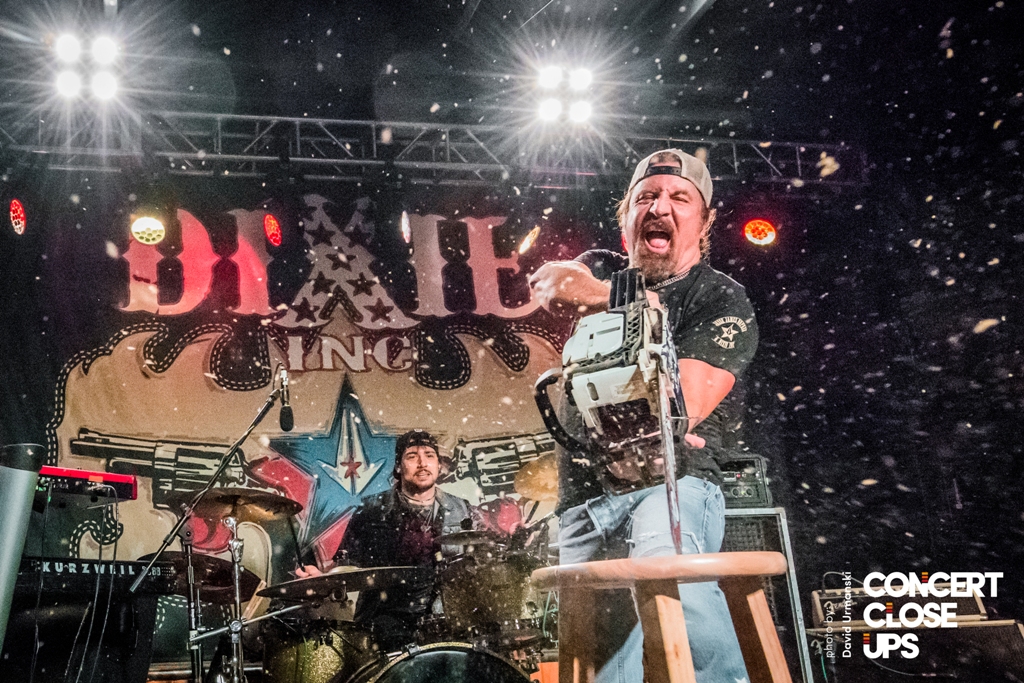 February 28, 2020
Review by Makena Betler
Photos by David Urmanski
THE BAND:
Jesse James Dupree – Vocals & Guitar
Roman Glick – Bass
Charlie Starr – Guitar
Mike Froedge – Drums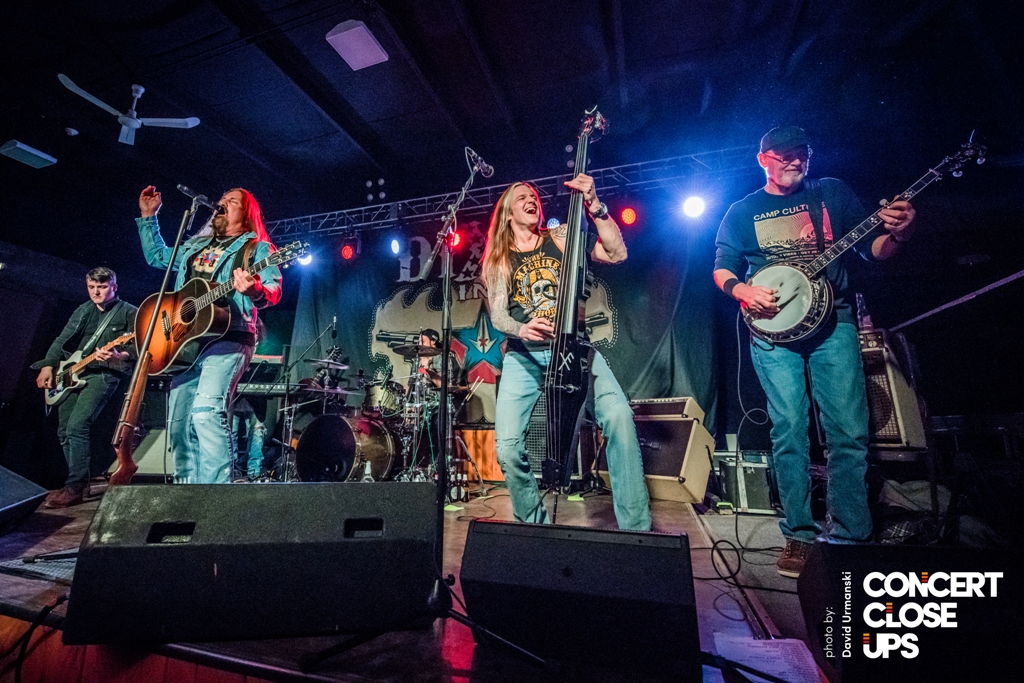 With a population of approximately 16,086, the quaint town of Kaukauna hosted long-time rock veteran, Jesse James Dupree & Dixie Inc., for Wisconsin's version of a good ol' honky tonk at JJ Maloney's bar & grill Friday night. Best known musically as the lead vocalist, guitarist, primary songwriter and overall front man extraordinaire for the legendary southern rock band, Jackyl, with the exception of Roman Glick on bass guitar, Jesse took the stage with a new cast of characters for the evening and didn't waste any time getting the crowd hyped for an energetic, live performance of old country drinkin' songs as well as a smattering of Jackyl favorites in addition to the casual consumption of Jesse James' very own whiskeys and bourbons.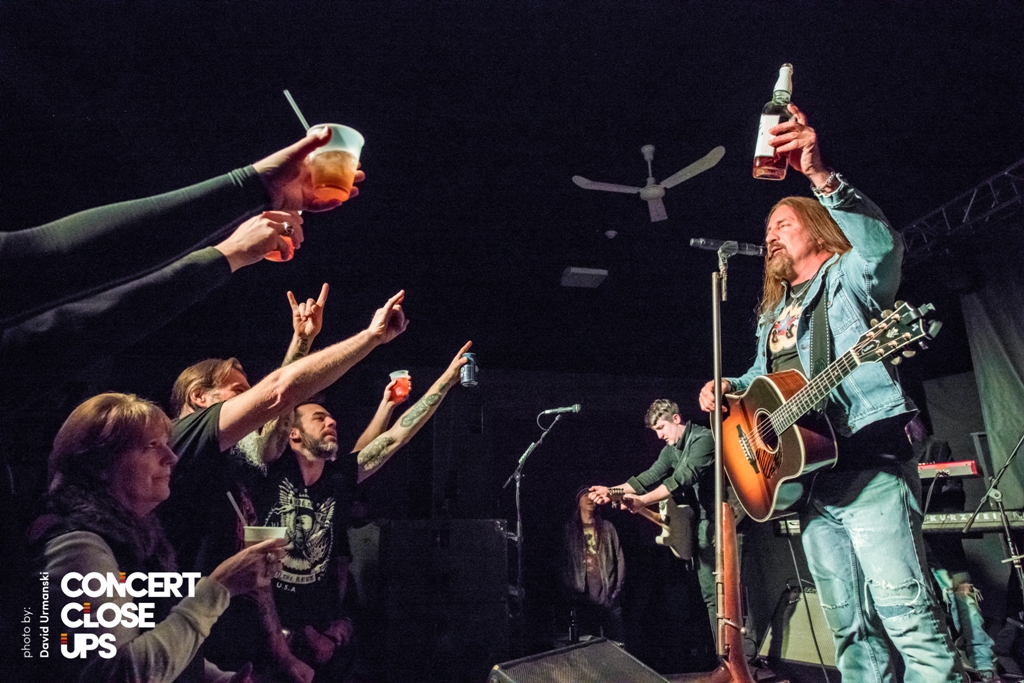 As the chief crooner of Jackyl since the band formed in 1991, Jesse has also released two solo albums as "Jesse James Dupree" in 2000 and "Jesse James Dupree & Dixie Inc." in 2008. With the Rev It Up and Go-Go album breaking new ground for Jesse James Dupree & Dixie Inc., the group has deviated from the renowned Jackyl-sound and created a distinct sound of their own while incorporating banjos, pianos and even an upright bass.
Throughout the set, the band performed a mixed bag of original tunes as well as a handful of cover songs to include the perfect truck-driving country set opener "Eastbound and Down" written by Jerry Reed and Dick Feller and made famous as a movie soundtrack that told the story of the film Smokey and the Bandit in just a few short verses. A few songs into the set, Jesse and the boys performed "Down on Me" which is among Jackyl's most well-known songs and continues to be a fan favorite. Title track from the 2008 release, "Rev It Up & Go-Go," was up next and kept the momentum going, while at the same time, introducing the crowd to the contrasting styles of Jesse's bands.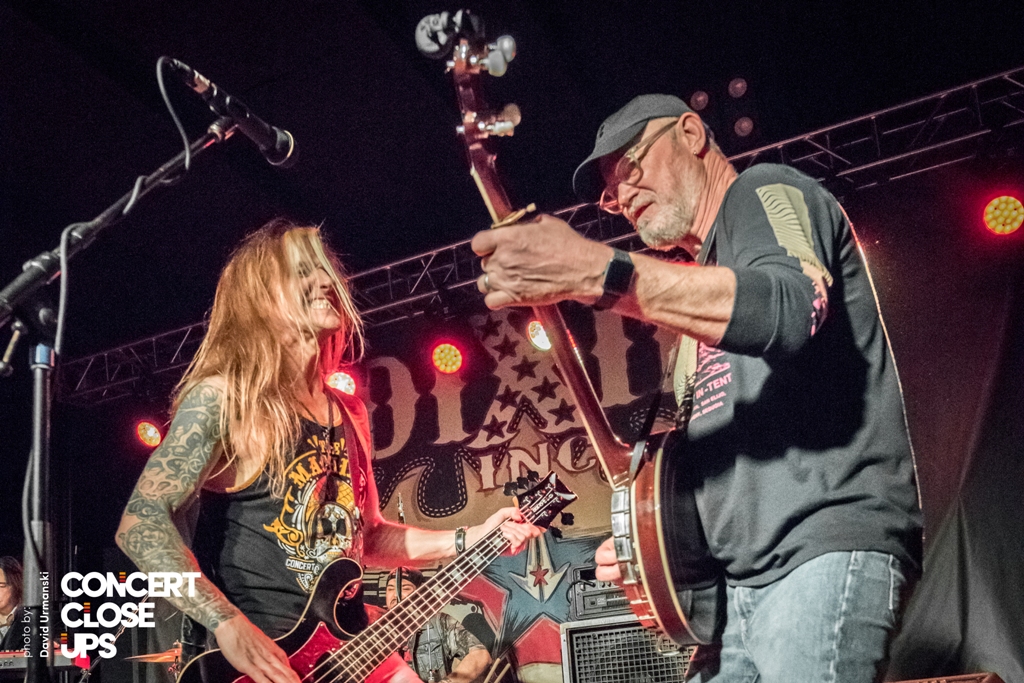 As the night continued, there was one thing that was certain with this select event. The band came to party and have a good time and the audience was obliged to carry out their wishes and party all night long with no signs of slowing down. Likewise, it wouldn't be a true Jesse James Dupree show without ending the set on a high note with Jackyl's 1992 debut single "Lumberjack" which features a chainsaw solo and the precise dismantling of a wooden bar stool while singing the blues. Whether it's a Jackyl or Dixie Inc. show, "Lumberjack" is a crowd-pleaser and the band performed it flawlessly.
The fact is, Jesse James Dupree and his bands are a Wisconsin staple and always exceeds audience expectations whether it's your first time catching the show or returning for the family reunion. You can absolutely count on a captivating and entertaining performance from Jesse and whichever band he brings to a town. Jesse James Dupree and Dixie Inc. was simply stupendous!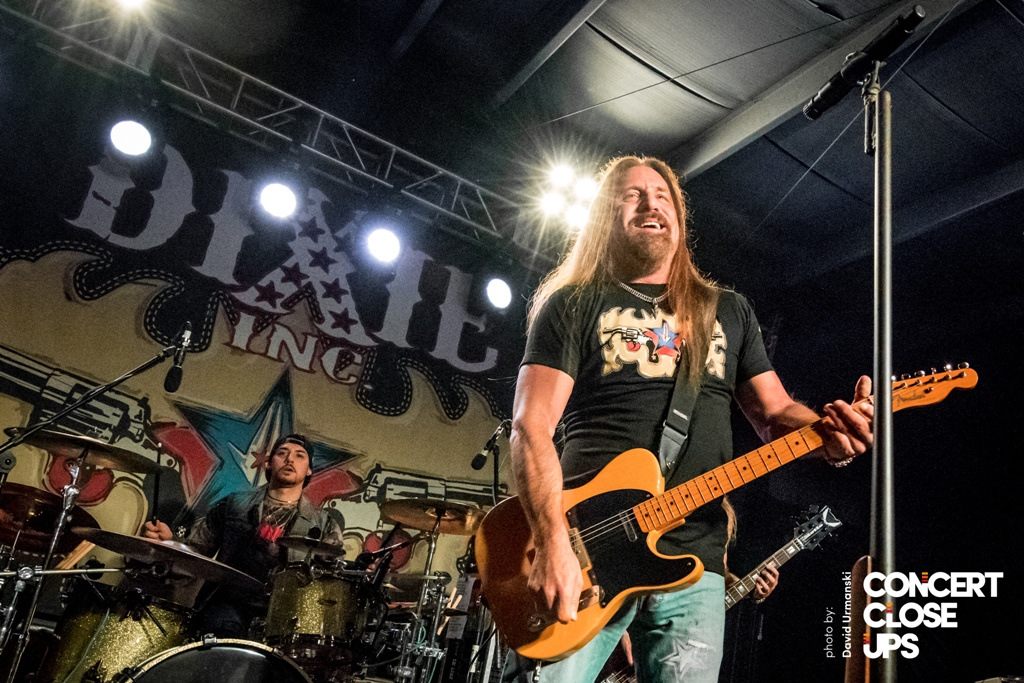 SETLIST:
East Bound and Down (Jerry Reed)
The Party
Hate The Sun
Love on You
Down on Me (Jackyl cover)
Rev It Up & Go-Go
Drunk
Secret
Hot Dog
The Sun Don't Shine
Only Hell
Rolling
Reality Star
Far Out
Had to Get Stoned
Stand Alone (Jackyl cover)
Lumberjack (Jackyl cover)
CONCERT REVIEW RATING SCALE:
1 = Poor
2 = Average
3 = Good
4 = Excellent
5 = Extraordinary
JESSE JAMES DUPREE & DIXIE INC. Concert Rating: 5