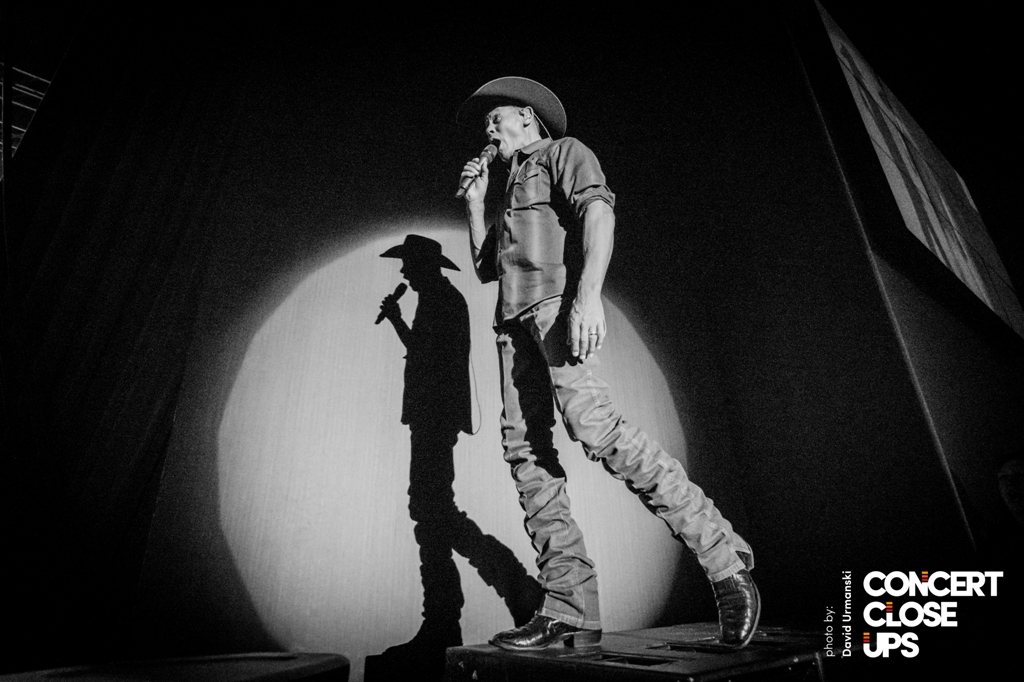 March 7, 2020
Review by Makena Betler
Photos by David Urmanski
THE BAND:
Neal McCoy – Vocals
Tommy Nash – Lead Guitar
Jimmy Wootem – Bass
Travis Bishop – Keyboard & Rhythm Guitar
Shane Williams – Drums & Guitar
Country music superstar Neal McCoy stopped by the North Star Mohican Casino in Bowler, Wisconsin Saturday evening for a boot-skootin' boogying kind of night. Neal and gang sold out the beautiful ballroom and gave an incredible performance. In 1993, Neal McCoy took the world by storm with back-to-back, number one singles from his platinum-certified album, No Doubt About It. Since then, he has traveled the world over with a music catalog that includes 15 albums, 34 singles, two platinum albums and a gold album. Additionally, McCoy has performed numerous overseas shows honoring the men and women who proudly serve our country in the armed forces.
As the house lights dimmed, Neal spoke to the audience from behind the curtain to hype them for the forthcoming festivities. The band started their set with "The Boys Are Back in Town" followed by "The City Put The Country Back In Me." Right out the gate, fans were ecstatic and proceeded to sing-a-long, laugh and dance the night away as the charismatic McCoy spent a good portion of his set interacting with them as they stepped up to the stage, one after another, to share a moment with the country singer. Neal even called out to a number of his friends, and loyal followers, who he spent time with at the Hodag Country Music Festival held annually in Rhinelander, Wisconsin where McCoy is a returning act year after year. In addition to Neal's undeniable connection with his fans, he and his band proved to be much more than a group of guys who take to the road to perform a show and get their music heard. The band has a kinship and were truly enjoying themselves as they laughed and had a good ole time while rotating instruments and showcasing their talents.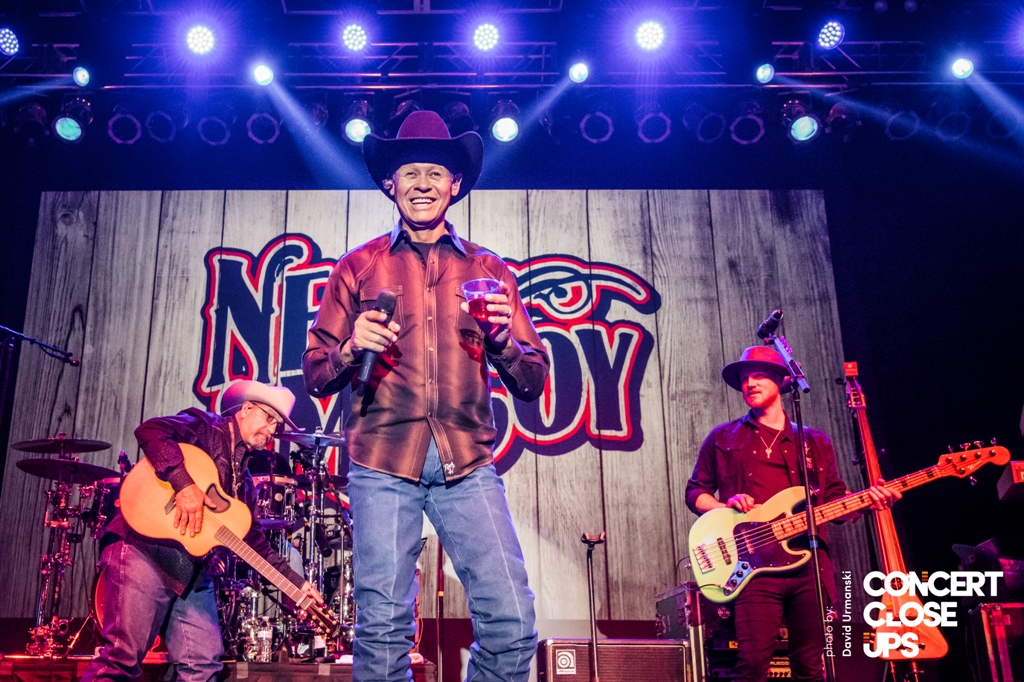 As Neal always says, there's no two shows alike. Early in the set, they did a beautiful rendition of Michael Jackson's "Man in The Mirror." Their shortened version of this iconic song was unexpected for a country concert, but it proved to be both magical and emotional at the same time. As disdain and disagreement spread throughout the world, a song like this is a reminder that change starts within us. Following the inspirational number, we heard another from You Gotta Love That! "Please Don't Leave Me Now," then another cover of Charley Pride's smash hit, "Kiss An Angel" where Neal teamed up with Darius Rucker to recreate the 1971 favorite.
As the night went on, Neal continued the banter and joked with fans to bring the band drinks. Well, the packed room of concert-goers took McCoy seriously, bringing no less than five rounds of Fireball shots to the stage throughout the evening. It was inspiring to watch the band interact with the crowd as Neal invited fans to speak into the microphone to share their stories about how they had met him at prior performances. Neal also took the time to share his own stories about music artists he had met and Wisconsinites he had fond memories of drinking with at various festivals and shows throughout the state.
One of the highlights of the show was when Neal invited his number one fan, Brady, to join him onstage to show off his dance moves during one of McCoy's most popular songs to date, "The Shake" which was released in May 1997 as the only single from McCoy's Greatest Hits compilation album and reached number 5 on the Billboard Hot Country Singles & Tracks chart in October 1997. It's a knee-slapping, feel good song that had the entire crowd moving and grooving and Brady was darn good at it! The love Neal and the band has for their dedicated fans always brings a big smile to everyone's face in the venue and this show was no different.


Before starting the second half of the set, Neal invited a young lady to the stage whose life was about to change as her boyfriend proposed to her in front of the sold-out ballroom with the country music icon standing within arms reach. The couple met at a Neal McCoy concert just a few years prior and chose this moment to move their relationship to the next level as they slow danced as fiancés to the song "No Doubt About It" while Neal sang it to them.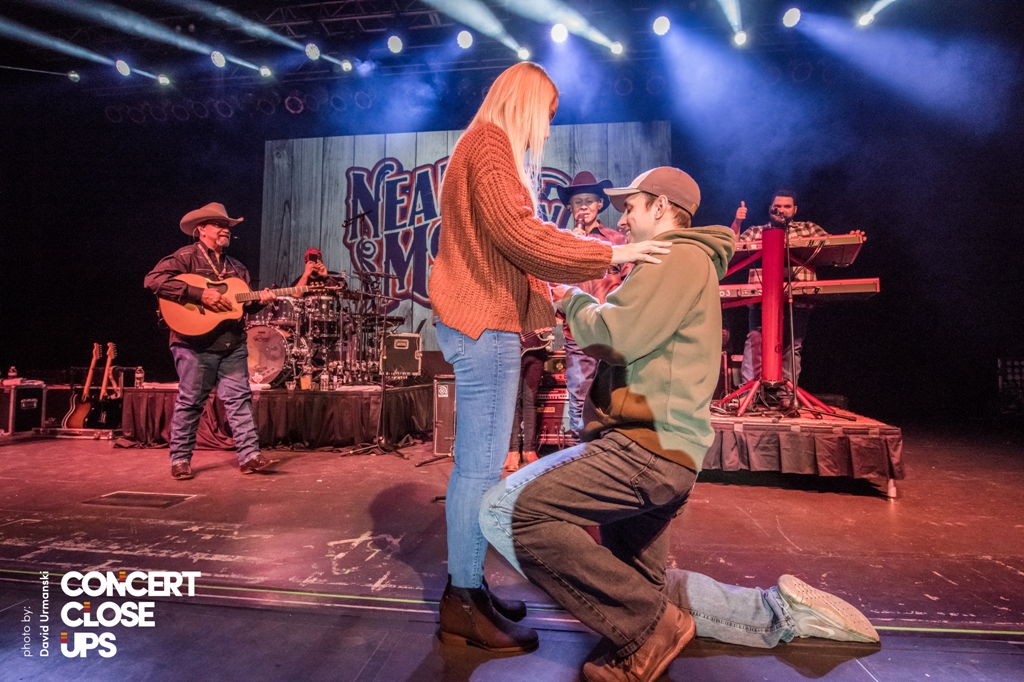 The entire band was so grateful for their fans who were in attendance Saturday evening and even stopped multiple times throughout their set to give autographs and pose during photo opps. Some attendees gave Neal gifts, one of which was a bottle of maple syrup that was later used as a chaser for Fireball shots. For the next several songs, each band member sang a tune and some even switched instruments, showing the true talent that took the stage that evening. Lead guitarist, Tommy Nash, sang a short combination of "Sharp Dressed Man" and "Gimme All Your Lovin'" from ZZ Top while drummer, Shane Williams, sang Blake Shelton's "A Guy with a Girl" drawing attention to his masterful vocals and acoustic guitar performance. Travis Bishop, the keyboardist, performed Jerry Lee Lewis' "Whole Lotta Shakin' Going On," which emphasized his crazy keyboard skills earning his recognition as the reigning Texas Country Music Association Keyboard Player of the Year. Finally, bassist, Jimmy Wootem, performed Lee Brice tune "Rumor" leaving the crowd satisfied beyond belief.
Neal talked much about his love for the United States of America. His parents were originally from the Philippines and moved here to raise him. He expressed how disheartening it was when it became popular media coverage when so many athletes chose to take a knee during the national anthem. He wrote and released "Take a Knee, My Ass (I Won't Take A Knee)" as a single in 2017 in objection to such antics to show his patriotism and love for the national anthem. The band even took time during the set to recite the Pledge of Allegiance before performing their final number and made it clear that everyone has a right to their own opinion, but that doesn't mean you can be disrespectful.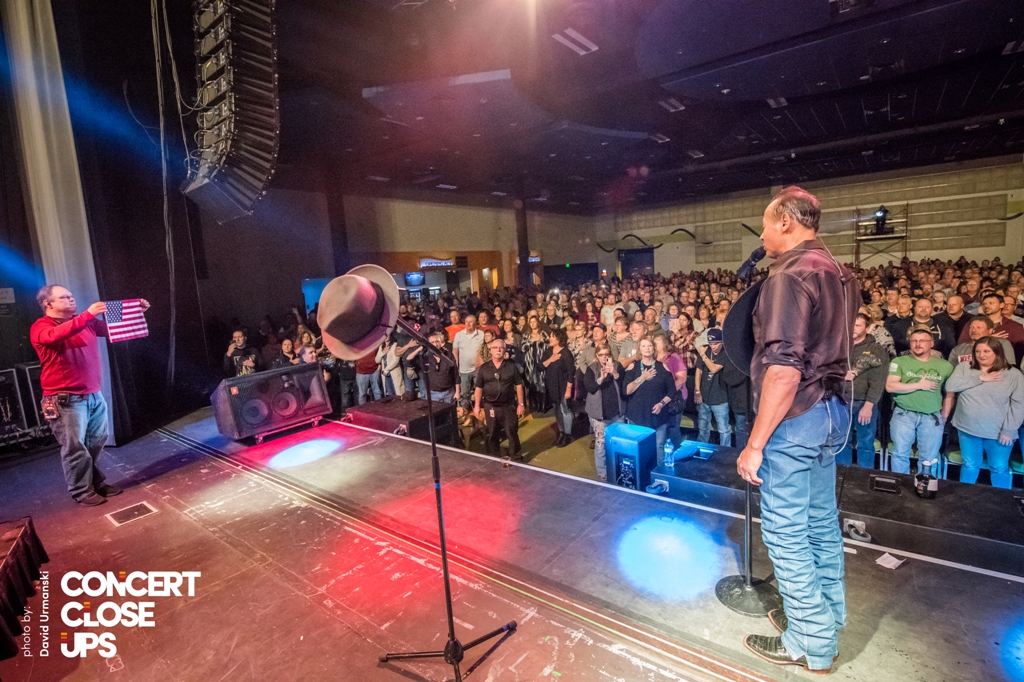 Next up was one of the most famous karaoke songs known to man. As Neal so eloquently put it, "This is a song for those people who drink beer, who know every word to all the songs, but don't sing worth a crap. God, do we love you." Released in 2005 on the album That's Life and peaking at number 10 on the US Billboard Hot Country Songs, the crowd had the time of their lives during "Billy's Got His Beer Goggles On."
Followed closely behind was Neal McCoy's most well-known song, "Wink." This country hit was released as a single in 1994 from the album No Doubt About It. It ranked number one on the US Billboard Hot Country Songs and was awarded the Robert J. Burton award from Broadcast Music Incorporated as the most-performed country song of the year. Suddenly, it felt like I took a step back in time 20 years, jamming out in my dad's beat up truck and singing every word. For 62, Neal McCoy still has killer pipes!
To end the night, the band performed a Manfred Mann cover, "Doo Way Diddy Diddy," and their own "I'm Your Biggest Fan." The heartfelt song had the audience on their feet and reluctant to say goodnight. Just before the songs began, Neal expressed his love for country music. "We absolutely love what we do. If you go see an act that enjoys what they do as much as we do every night, you're gonna have to buy me a ticket so I can go see them," explained McCoy. "We love you, we love what you stand for. This is called, I'm Your Biggest Fan. We've been closing our shows with it for the past 17 years. I send this one out to all the Neal McCoy fans, hopefully making some new fans tonight. Also, for the past 17 years, I've done 16 USO tours all over the world. Been to Iraq seven times, Afghanistan a few times, Pakistan, Italy, Germany, Belgium, The Netherlands, The Persian Gulf. We've been to bases across this great country of ours for a lot of great people serving our country every day. Men and women that take care of us, so big shout out to those guys. If you've ever served in the United States Military, please raise your hand and thank you very much for your service." Saturday night proved to be a great night of country music as performed by truly amazing artists who exude passion from the first note to the last.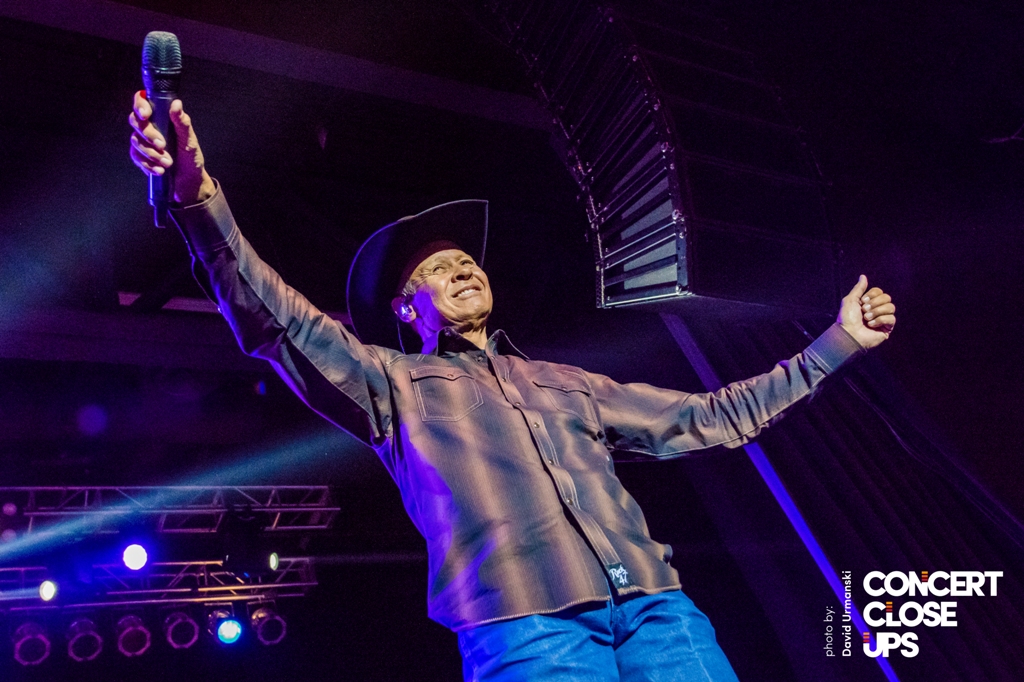 SETLIST:
Boys Are Back in Town
The City Put the Country Back in Me
They're Playin' Our Song
Man In The Mirror (Michael Jackson cover)
Please Don't Leave Me Now
Kissed an Angel (***)
Old Violin (Johnny Paycheck cover)
The Shake
No Doubt About It
Hillbilly Rap
Sharp Dressed Man/Gimme All Your Lovin' (ZZ Top covers)
A Guy with a Girl (Blake Shelton cover)
Rumor (Lee Brice cover)
Take A Knee My Ass
Whole Lotta Shakin' Going On (Jerry Lee Lewis cover)
Billy's Got His Beer Goggles On
Doo Way Diddy Diddy (Manfred Mann cover)
I'm Your Biggest Fan
CONCERT REVIEW RATING SCALE:
1 = Poor
2 = Average
3 = Good
4 = Excellent
5 = Extraordinary
NEAL MCCOY Concert Rating: 5