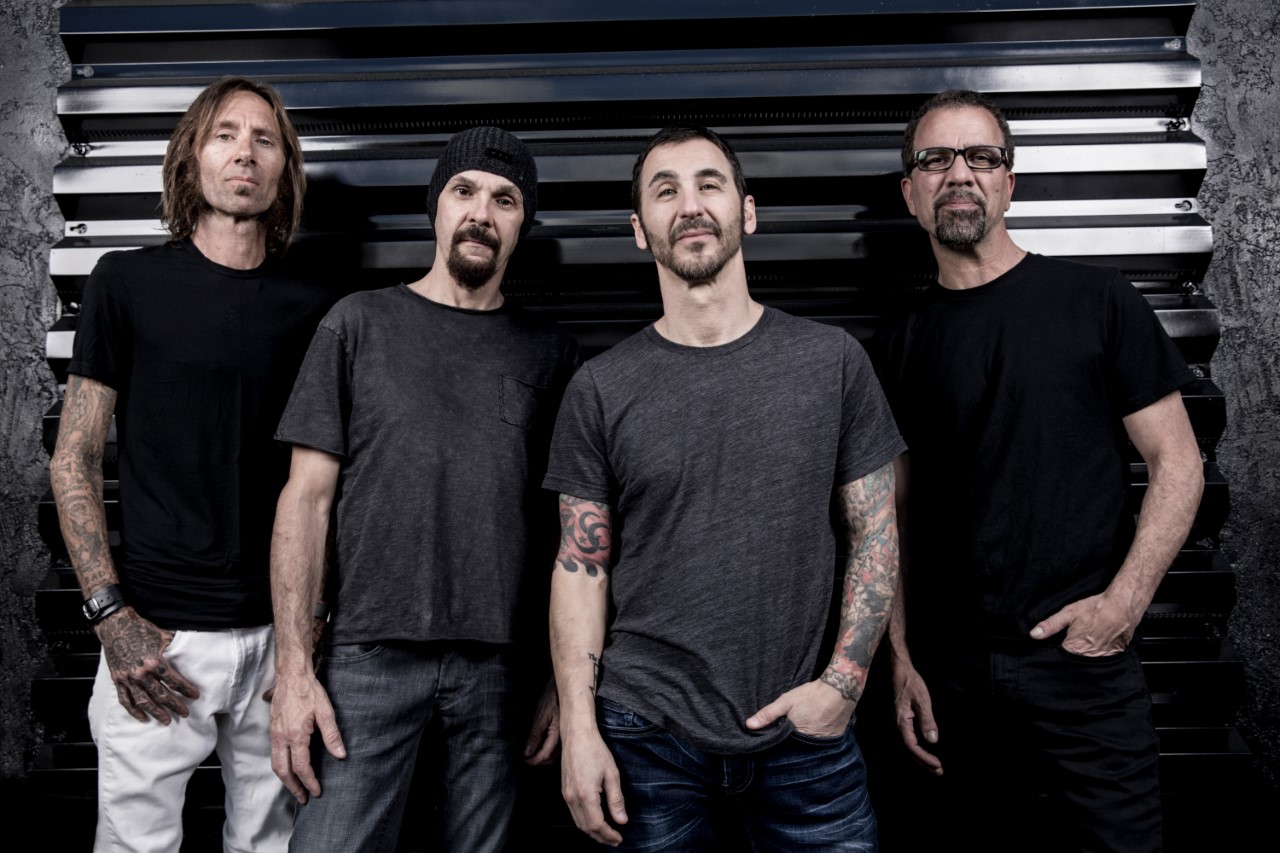 GODSMACK will extend their in-progress world tour with Halestorm supporting on Friday September 20, 7 p.m. at the Resch Center. Tickets go on sale Friday, June 28 at 11 a.m.
"Under Your Scars" is the latest single from the band's current album, WHEN LEGENDS RISE. The song is now #5 on the Active Rock Chart, coming on the heels of the album's two previous #1 active rock hits: "When Legends Rise" and "Bulletproof," the latter of which was recently certified Gold in the US for over 500,000 digital single equivalents and was also the most-played song at rock radio in 2018.
To coincide with the release of "Under Your Scars," SULLY ERNA announced the creation of The Scars Foundation to support ongoing mental health struggles facing so many. For more information, please click here.
WHEN LEGENDS RISE marks the band's seventh studio album and their first in four years. The critically acclaimed 11-song collection entered the Billboard Top 200 album chart in the top ten (#8), with four #1 placements on other charts: Top Rock Albums, Top Hard Music Albums, Top Independent Albums and Top Alternative Albums. WHEN LEGENDS RISE is available on CD, LP and Digital; purchase or stream it here. The album finds the guys doubling down on their combination of tightly wound riffs, rhythmic fury, naked emotions and pushed-to-the-edge vocals, all fired up with melodic precision and tight songcraft.
About GODSMACK:
Godsmack stand strong as 21st century hard rock titans. With an unbreakable spirit and diehard work ethic evocative of their hometown, the Boston quartet fought hard to secure a place in music history since first smashing their way on to the scene in 1998. To date, they've notched a staggering ten #1 singles at mainstream rock radio, including "Awake," "Straight Out of Line," "Cryin' Like A Bitch," and "I Stand Alone." Moreover, they've enjoyed 24 Top 10 hits at the format-the most of any act since February 1999–as well as four Grammy nominations, and were winners of The Billboard Music Awards Rock Artists of the Year in 2001. Selling over 20 million records worldwide, the band has also unleashed three consecutive albums at #1 on the Billboard Top 200-namely Faceless [2003], IV [2006], and The Oracle [2010]. This places them in league with Van Halen, U2, Metallica, Dave Matthews Band, and Linkin Park who have also enjoyed the same streak. Moreover, the accomplishment on the road remains staggering with headlining sets around the world. They still stand alone.