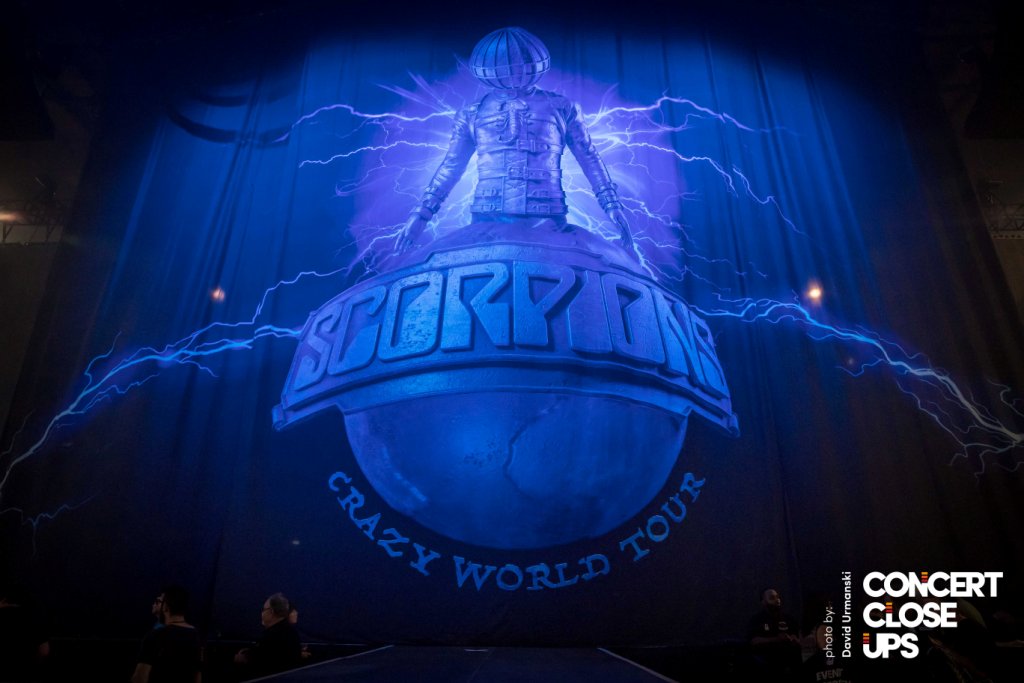 September 23, 2017
Review by David Urmanski
Photos by David Urmanski
THE BAND: SCORPIONS
Klaus Meine – Vocals (1969 to present)
Rud0lf Schenker – Guitar (1965 to present)
Matthias Jabs – Guitar (1978 to present)
Pawel Maciwoda – Bass (2003 to present)
Mikkey Dee – Drums (2016 to present)
Website: www.The-Scorpions.com
With nearly 50 albums between them, it is no wonder that the Scorpions and Megadeth were welcomed with open arms to a sold-out crowd at the Allstate Arena in Chicago Saturday night. With their North American Fall tour kicking off on September 14th and concluding in Tampa, Florida on October 15th before heading overseas, these two traditional heavy metal bands always live up to their reputations with high-energy performances, scorching riffs, thunderous rhythm sections and precision vocals leaving adoring fans wanting more long after the stage lights go down.
In fact, this is the first time in history the Scorpions and Megadeth have teamed up on the same bill to tour in North American despite having shared the stage for music festivals in Europe years past. That said, regardless of which band fans preferred over the other when they arrived at the Allstate Arena, there is no doubt that each and every one of them left with a smile on their face and increased adrenaline after having witnessed a show among shows from two bands that have forever secured their place in rock n' roll history.
Rudolf Schneker launched the band in 1965 when Schenker himself took on the dual role of rhythm guitarist and lead vocalist. Five years later, Rudolf's younger brother, Michael Schenker, and vocalist Klaus Meine joined the band hailing from Hannover, Germany and recorded their debut album <em>Lonesome Crow</em> in 1972 along with bassist Lothar Heimberg and drummer Wolfgang Dziony. Following the addition of Matthias Jabs on guitar in 1978 and recording of the band's <em>Lovedriv</em>e album, the Scorpions rose to fame and achieved commercial success and, for the first time ever, performing in the United States in 1979. Since inception, the Scorpions have recorded 18 studio albums and performed more than 5,000 concerts in over 80 countries.
CONCERT REVIEW RATING SCALE:
1 = Poor
2 = Average
3 = Good
4 = Excellent
5 = Extraordinary
SCORPIONS Concert Rating: 5
THE VENUE: With an 18,500 reserved seating capacity and forty-eight luxury suites, the Allstate Arena is one of the largest indoor entertainment facilities in the Chicago area. Excellent sight lines from all seat locations, plenty of on-site parking and convenient public transportation unite to provide Allstate Arena's guests with the ultimate fan experience.