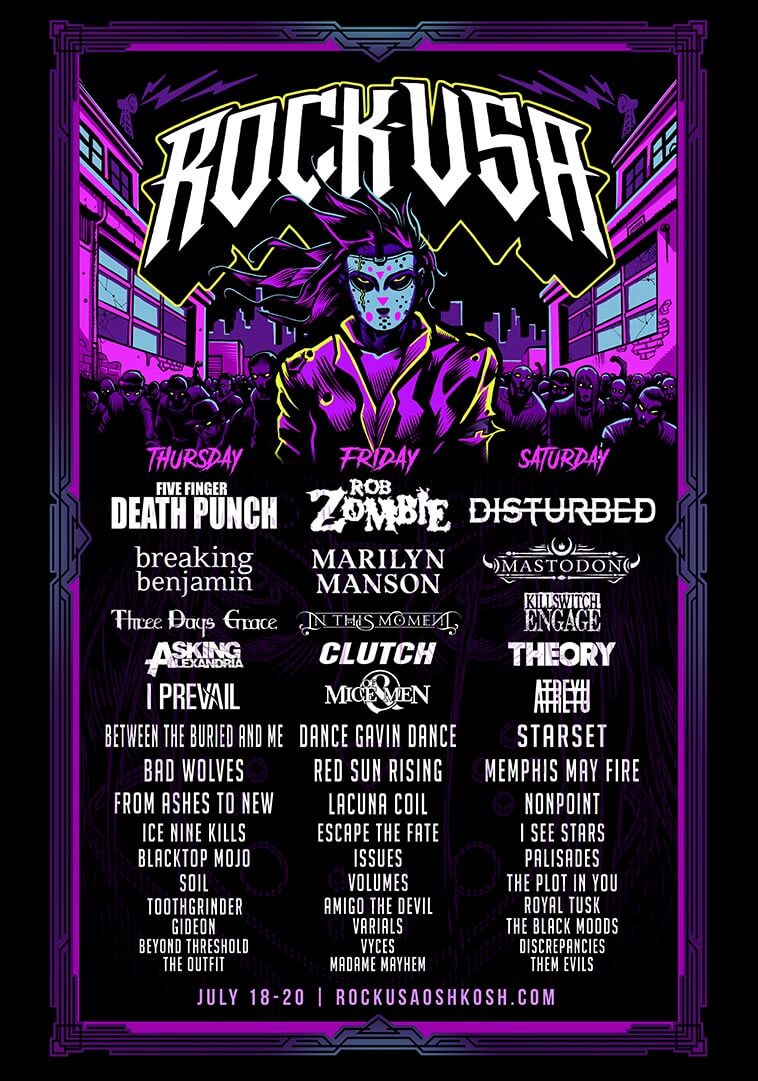 Featured Acts: Five Finger Death Punch, Rob Zombie, Disturbed, Breaking Benjamin, Marilyn Manson, Mastodon and Many More!
July 18th thru July 20th, 2019
TICKETS $99.00 – $449.00: Get Tickets
Scheduled for July 18-20, the 2019 Rock USA music festival brands itself as 'Solid Rock. No Limits.' and will open its gates to one of the nation's biggest annual rock events with three incredible days of a broad, world-class, limitless mix of rock at discount pricing in an effort to kick up the rock festival experience. Join Rock USA for camping, shopping, great food and drinks and an always kick ass band lineup. Rock fans get more and pay less! Absolutely out on the edge.

Address:  4125 Washburn Street, Oshkosh WI 54904

Phone:  (920) 882-4949

Website: www.RockUSAOshkosh.com


www.Facebook.com/OfficialRUSA


Concert Tickets:  www.RockUSAOshkosh.com/Tickets